Bethesda confirms Fallout 4 and Skyrim Special Edition will finally get mod support on PS4
'We and Sony have worked hard to make this possible,' Bethesda said.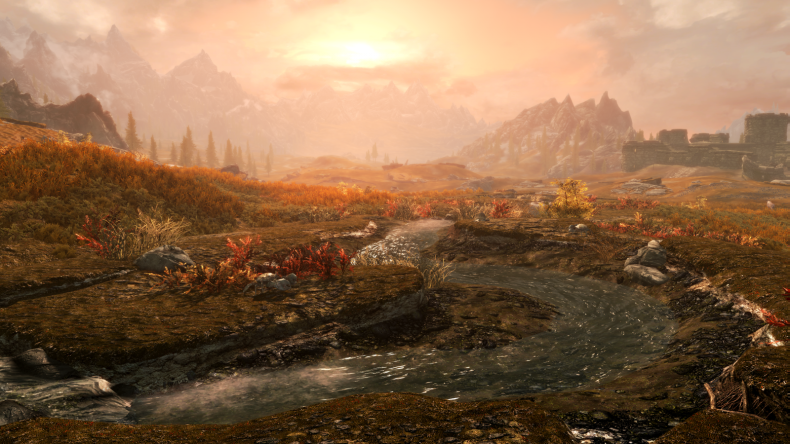 Bethesda has confirmed that both Fallout 4 and the upcoming remaster of The Elder Scrolls 5: Skyrim Special Edition will receive mod support on PS4. In September, the company announced that both games would not get the previously-promised mod support on the console after Sony told them that it would not approve user mods.
In a blog post, Bethesda also announced that both games will support the recently announced PlayStation 4 Pro, rendering both in native 4K.
Mod support will first come to the remastered Skyrim when it launches on 28 October, allowing players to create custom content using Bethesda's Creation Kit.
Fallout 4 will be updated with mod and PS4 Pro support once "work is complete on Skyrim". Bethesda also said: "We expect Fallout 4 to take advantage of the PS4 Pro in 4K along with enhanced lighting and graphics features."
After creating an account with Bethesda, PS4 owners will be able to browse, view and download mods made by both Bethesda and other players from within the game. The company does note that gamers won't be able to upload external assets with the PS4 mods. However, fans "will be able to use any assets that come with the game, as most mods do".
"We and Sony have worked hard to make this possible," Bethesda wrote. "We are excited finally to get modding to our PlayStation fans who have supported us for so long."
The latest announcement is a significant turn of events for both Bethesda and Sony.
Bethesda announced earlier this year that it would introduce mod support to both Xbox One and PS4 versions of the games and was expected to be available for both consoles by June. However, while Xbox One owners got mod support for Fallout 4 in May, PS4 players were forced to wait for the anticipated feature.
"Modding has been an important part of our games for over 10 years, and we hope to do even more in the coming year for all our players, regardless of platform," Bethesda said.
Fallout 4 is available now for PS4, Xbox One and PC. Skyrim: Special Edition is slated to release on 28 October for the same platforms.