Beyoncé and Jay-Z May Appear in Kim Kardashian Reality Show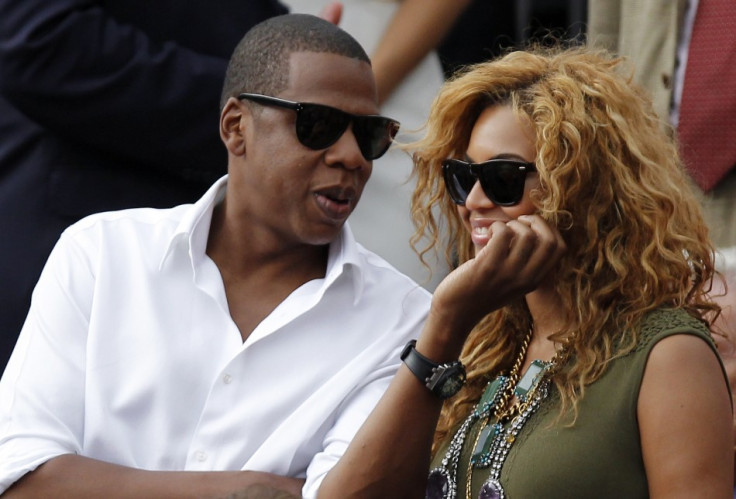 Hip-hop/RnB super-couple Beyoncé and Jay-Z may make an appearance in Kim Kardashian's hit reality show, Keeping up with the Kardashians.
Reports say that the Countdown diva, 31, and her music mogul husband, 42, could go on the programme to show support for their close friend Kanye West's budding romance with Kardashian.
West has a close relationship with the pair. He infamously interrupted Taylor Swifts' acceptance speech at the 2009 MTV Video Music Awards in support of Beyoncé and recently collaborated on the album Watch the Throne with rapper Jay-Z.
The new claims come days after Beyoncé apparently told Jay-Z to keep Kim Kardashian away from her and banned the "trampy" 31-year-old reality star from coming anywhere new their three-month-old daughter Blue Ivy Carter.
However, according to celebrity website Hollywoodlife.com, the Kardhasian manager Kris Jenner is determined to get the superstar couple on the show to help boost ratings.
Beyoncé and Jay-Z are one of the most powerful couples in the world so it comes as no surprise that Jenner is plotting to lure them on to the family's reality show.
A source told the celebrity website: "One of the main reasons she so approves of Kim and Kanye's romance is the fact that Kanye has tons of celebrity friends.
"Kris has her ways and it wouldn't surprise me if the cameras capture Kim and Kanye on a double date with Beyoncé and Jay-Z."
© Copyright IBTimes 2023. All rights reserved.