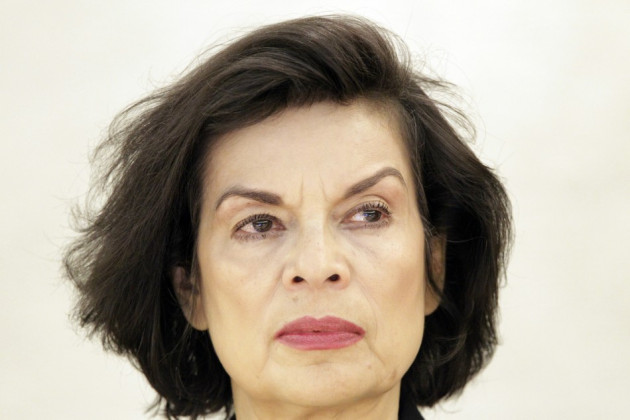 Five years after it was found, Bianca Jagger's lost platinum ring is at the centre of a legal battle in Austria.
In 2008, the activist and former wife of Roiling Stones singer Mick Jagger lost the ring at a music festival in Salzburg. She said it was worth £160,000.
Under Austrian law, the man who found it, Reinhard Fingler, should be entitled to 5 percent of the item's value, or £8,000, as a reward for returning it to the owner.
However, Jagger, 67, is now claiming the ring is not worth what she originally told police when it was first lost. She said it had been revalued at £15,000 which meant that the finder's reward was £800.
Fingler is suing Jagger for the rest of the money.
Fingler's lawyer, Alexander Schuberth, said: "This is outrageous. I find this claim both bizarre and spurious.
"Where Jagger got the value of the ring as £160,000 seems to be a mystery as she's never appeared in court for us to be able to ask her."
A judge at Salzburg regional court has not announced a ruling.
Jagger's lawyers argued that because Fingler had not returned the ring immediately, he should not be entitled to a reward. He said that he originally believed the ring was worthless and even gave it as a gift to his daughter before realising its potential value.