BitPay calls on industry to form 'Bitcoin Association'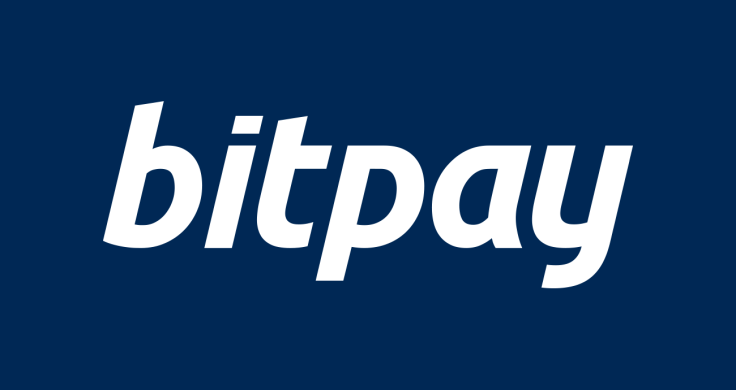 BitPay, the leading processor of Bitcoin payments, said it's about time the biggest companies in the space began working together, and even suggested the formation of a "Bitcoin Association" to help promote the currency.
Sonny Singh, chief commercial officer at BitPay, told IBTimes: "I think a problem Bitcoin faces is that the largest companies - Coinbase, BitPay, Circle, Xapo - they should all kind of work together and talk more among each other."
This was not an official announcement, more an over-lunch lamentation about the highly competitive and secretive approach taken by industry players, arguably hindering Bitcoin's progress.
"Have a Bitcoin Association. Like in America they used to have those commercials for milk: 'Milk does the body good.' That was a very powerful thing," said Singh.
He pointed out there has been some $900m raised in VC funding this year. The top companies could put some of that money together and pay for a little marketing for Bitcoin itself.
"Not marketing for their company, but marketing about Bitcoin: 'Why a normal person would use bitcoin, how it can be used.'
"Getting the word out there - working together. You've got all this money people have raised. Let's try to promote the community," said Singh.
Marcel Roelants, BitPay general manager in Europe, added: "We can definitely state from our side we see the opportunity and we would definitely be open to work together with other companies."
BitPay is known for its track record of innovations and open source projects involving Bitcoin. In 2014 BitPay began processing over $1m per day in Bitcoin payments.
The company's merchant processing offerings mitigate the risk of Bitcoin price volatility by allowing the merchant to accept Bitcoin and immediately converting it to US Dollars, Euros, or another chosen currency.
Singh said: "The industry is very competitive and everybody is very secretive. They don't want anyone to know what they are working on. How do you get around that?"
Roelants added: "Maybe if you look at who is running these companies, they are often young people, people with a lot of great ideas, but not with the experience that you probably need to get this business to the next level. They are young, tech guys who are protective of their own ideas."
Singh continued: "In the Bitcoin industry it would be great to see Coinbase and Blockchain work together; the wallet vendors and the processors all work together.
"I mean if Coinbase or Xapo wins, that means everybody is going to win anyway probably.
"I mean, Visa and MasterCard are competitors right, but they still manage to work on some standards together."
Roelants, who was an executive at MasterCard for five years before joining BitPay, referred to what MasterCard and Visa did when they developed the EMV (Eurocard Mastercard and Visa) – the EMV industry standard Chip Card Technology which designed to help fight fraud, is built into all cards as well as other payment devices such as mobile wallets.
Roelants said the situation is more pressing yet in the case of banks, who must sit down and have the same sort of much-needed, multilateral discussions regarding the use of blockchains.
"In the end people will only benefit together if the ecosystem becomes bigger, broader and better," he said.
Other ideas kicked around included rewards points schemes for people who pay with Bitcoin. This sort of thing is common among gamers, for instance, who might buy gold to use in a game and get a better haul if its paid for in cryprocurrency.
The BitPay executives said they are reminded about a compelling use case while travelling, whenever credit cards are declined overseas to protect against fraud. In such cases the website of the merchant in question could offer the chance to pay in Bitcoin and route to the user's wallet.
"It's part of fraud prevention, you try to go to some website in America, your European credit card gets declined. It means you are going to leave that site and go somewhere else. My American credit card was declined for German wings," said Singh.
"I was here. My American credit card dialling in from Europe, the computer declines it.
"Bitcoin is a guaranteed transaction. So you could get another chance to pay because you might be a good person - do you want to pay in Bitcoin?"
The merchant could develop their website, so a QR code pops up to allow the payment.
Roelants said: "Some of the fraud tools are very rigid. Specifically on the US side, it's much safer to decline the transaction, but for the customer it's very frustrating.
"And there's so much fraud still happening, there's so much room for improvement. They have to charge a lot of money to cover all this fraud."
Regarding Visa and MasterCard, he added: "They should open up their eyes and face reality. This industry is changing. I could think about a couple of combinations where MasterCard, Visa and Bitcoin could start over."
© Copyright IBTimes 2023. All rights reserved.