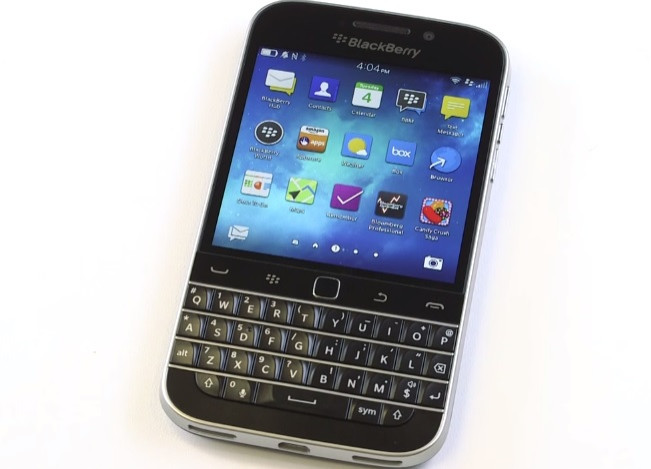 After a torrid few years which saw the company tumble from market leader to back-marker, BlackBerry is on the rise once more with the Classic, a handset aimed at taking the Canadian company back to its roots.
That may sound like a tired cliché coming from a company which just a year ago was receiving regular calls from the grim reaper, but there is a reason to be optimistic. The BlackBerry Classic sold out while on pre-order in the US, Canada, and Mexico.
While we don't know how many handsets this equates to - and in any case, more pre-order stock is now available - this can only be good news for BlackBerry, which many thought would struggle to see out 2014 in one piece, if at all.
Billed as the 'ultimate communication tool,' the BlackBerry Classic has a touchscreen, BB10 software, and physical keyboard like the Q10 and cheaper Q5, but reintroduces the track pad and navigation keys from BlackBerry phones of old, meaning less time is spent stretching from the touchscreen.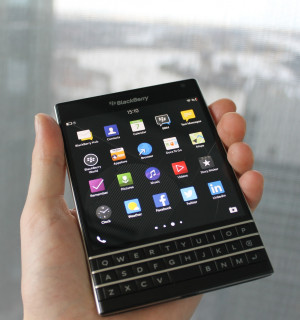 This follows in a path already trodden by the curious BlackBerry Passport from earlier this year, a square phone featuring a wide keyboard with integrated track pad, essentially making the keys sensitive to swipes.
Combining what it learnt with what it already knew
With BlackBerry 10's launch in early 2013 the company introduced an all-new, swipe-based user interface and a pair of touchscreen phones - but this wasn't the shot in the arm it needed, so now BlackBerry is combining what it learned from touchscreens with what it already knew from keyboards and trackpads.
Priced at £349 and to be unveiled at a launch event on 17 December, the Classic has equally conservative specifications.
There's a square 3.46in screen with a resolution of 720 x 720, a dual-core 1.5GHz processor, 2GB of RAM, 16GB of storage (which can be increased by up to 128GB), and an 8-megapixel camera.
As with the Passport, the Classic will run Android apps via the Amazon AppStore, as well as those distributed through BlackBerry World.
Nothing to write - or email - home about perhaps, but if the Classic's build quality can match that of the beautifully bombproof Passport, it could become a desirable mid-range option for those without the budget for an iPhone or high-end Android.
'If it ain't broke don't fix it'
While the Passport was a radical rethink of what a smartphone could be, the Classic is deliberately understated. A year after he was drafted in to save the company, CEO John Chen recently said the Classic is a case of "if it ain't broke don't fix it...we recognise that a lot of you continue to hang on to your Bold devices because they get the job done, day in and day out".
But Chen knows he can't bet the farm on a single handset - or even a range of them. He knows that growing BlackBerry's share of the smartphone market, now at just a couple of percent, won't be enough, and so his focus on enterprise services will remain no matter what phones are produced alongside.
We're yet to use the Classic for ourselves, but from what we've seen and read so far - and having reviewed the Passport - we're confident BlackBerry is doing the right thing. Whether this can tempt back the detractors, or stop Bold users from upgrading to an iPhone, remains to be seen.
It would have been a shame to see BlackBerry die after it had done so much good for the evolution of the smartphone, and as long as it can continue to produce high quality handsets offering something different, the market will be a better place.