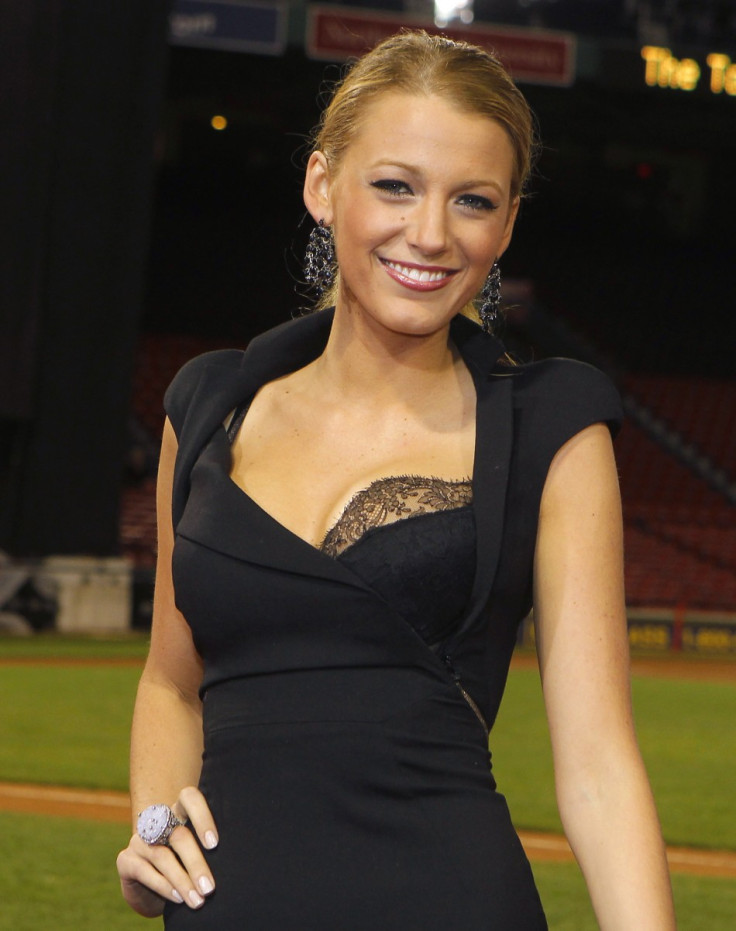 Blake Lively perfect looked bright and perfectly lovely as she graced the red carpet at the SVA Theater for the New York premiere of Savages. The gorgeous actress opted for a buttercup-yellow chiffon gown by Gucci - her first appearence since she was announced as the new face of the Italian fashion house's Première women's fragrance.
The halterneck gown with a deep V-shape neckline with a nipped-in waist and floor length full pleated skirt complimented her skin tone and she accessorised it with bright turquoise drop earrings and stack of mismatched bracelets. Her blonde hair put neatly in a fishtail braid and glossy pink lips completed her look. Meanwhile, the dress which was specially designed for the actress, is said to have a unique emotional connection.
"This dress was actually made for me by Gucci, so I was really lucky. I love yellow and it's actually an ode to my first meeting with Oliver [Stone, who directed Savages]. I came in, in a yellow dress and we were talking about who the character should be, because she's very cynical in the book and in the script and he said, 'She needs to be THIS girl! This bright, hopeful, yellow girl, the sunshine girl' and so he had [a yellow] dress in the movie… so I thought I'd bring it full circle," Lively told Access Hollywood.
During the Los Angeles premiere of the film, Lively opted a nude strapless Zuhair Murad silk gown which had an intricate pattern of embroidered black beading from the Spring/Summer 2012 Couture Collection. She kept her accessories simple, opting only for a golden bangle and earrings. The Gossip Girls star claimed she is the one who choses and selects her styles.
"My assistant will call fashion houses for me, but I always pick the outfit, shoes, jewellery, and a lot of times I do my own hair and makeup for events," Lively told Marie Claire, "Sometimes I think, 'God, why do I do this to myself? It's so much extra work!'"
The 24 year old plays the role of Ophelia - the shared girlfriend of marijuana growers Ben (Aaron Johnson) and Chon (Taylor Kitsch) - who is kidnapped by a Mexican drug cartel boss (Salma Hayek).
Savages hits theaters on 6 July.