Bobbi Kristina Brown: Family ends feud as they prepare to let Whitney Houston's daughter go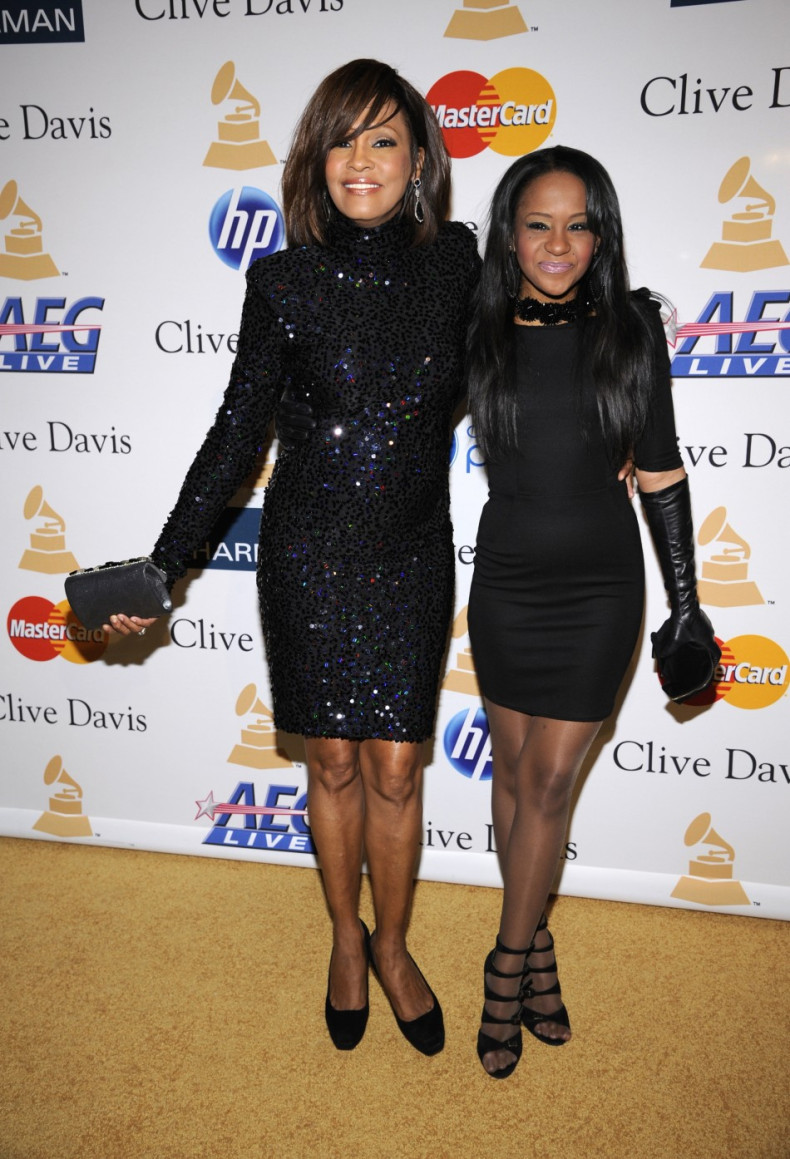 The reality of Bobbi Kristina Brown's devastating condition has encouraged her family members to stop feuding, it has emerged.
People Magazine reports that two months after the 22-year-old daughter of the late Whitney Houston and Bobby Brown was found face down in a bathtub, her relatives have come to a mutual understanding.
"It's quiet and peaceful," a family source told the magazine, adding: "The family has brought some things from home for her. Not much – just a few things, like a blanket and some pictures."
Bobbi Kristina has been on life support since she was found face down in a bath at her Georgia home on 31 January. The aspiring actress was recently moved from Georgia's Emory University Hospital to DeKalb Medical facility in Atlanta, which is said to be better for long-term care.
But according to the insider the shock of the incident, which echoes her mother's 2012 death in a bath in a Beverley Hills hotel, has worn off and the family are now putting everything in God's hands.
"Everyone's all cried out by now," the source reportedly said, adding: "We love her and want her to recover."
The news comes weeks after Cissy Houston admitted that there is "not a great deal of hope" for her comatose granddaughter, telling New York's WBLS Radio: "She's the same. And you know, still not a great deal of hope. I feel every bit of it, I truly do. I'm asking everyone to pray to the Lord, who we know can do something about it."
It had been previously reported that an optimistic Bobby Brown was locking horns with Cissy Houston and Bobbi Kristina's aunt Pat Houston, who believe she is gone and want to remove her from the machines.
"This hasn't gotten any easier for him... It has gotten harder. He really thought she'd be better by now, that there would be some change. There hasn't been any sign of improvement since this happened," a source told the Inquisitr.
In March, disco diva Chaka Khan admitted that she was "definitely hurt, disappointed" about Bobbi Kristina's comatose state.
"I can't say I was shocked... But I was definitely hurt, disappointed," she told the Mirror. "I've been in conversation with the family. Everyone's devastated, everyone. I love Bobbi Kristina, I love Whitney, I love Bobby Brown. I love Cissy – I love them all."
She added: "But we just have to wait for what happens next. All I want to do is be there for them. I just need to pray," she reportedly said, adding: "Whitney would be devastated. I wish she was here."
Brown's boyfriend Nick Gordon has reportedly been banned from visiting her, as police continue investigating the events leading to her being rushed to hospital.