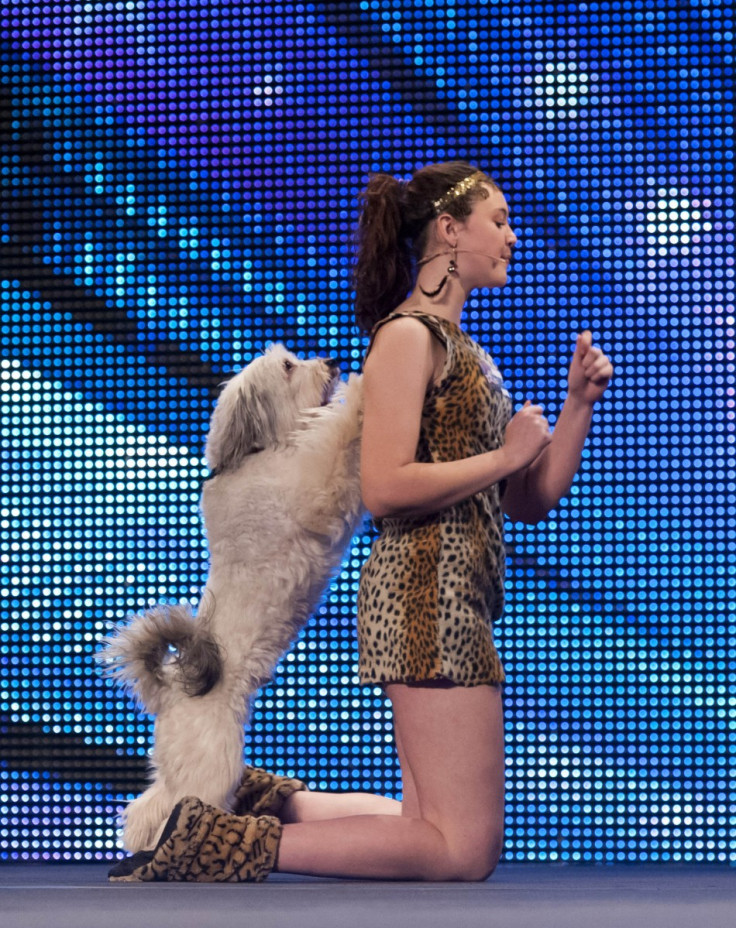 There has been no looking back for Pudsey, the dog who danced his way to victory in the Britain's Got Talent (BGT) television show, along with his owner Ashleigh Butler, since that incredible win. The pair now boasts a Hollywood ticket and a book deal and the real prospect of becoming millionaires before very long.
Ashleigh and Pudsey won £500,000 in prize money from BGT and were paid £150,000 to appear in a Christmas pantomime (Dick Whittington, at the New Victoria Theatre in Woking). In addition, a new book deal (publishers are Little, Brown) could fetch £350,000, meaning they may have already mopped up £1mn in earnings. There could be even more on the way too, with confirmation the pair will appear in the hugely popular Jay Leno Show in the US.
"Ashleigh and Pudsey are now millionaires thanks to this book deal and hopefully it is just the beginning," a source close to the duo was quoted as saying in the Metro, "The book will be an autobiography, or an autobidography, as it is being dubbed."
"It will be out in December for Christmas and will tell the story of how Pudsey became such an amazing performing dog," the source added, "The pair also have a panto deal and are heading out to America this month for chat show appearances, including a slot on the hugely popular Jay Leno show that could make them global stars."
"We are so excited to be performing in our first pantomime. Drama and dance have been a big part of my life for many years and my Grandma has taken us to the pantomime every Christmas for as long as I can remember, being part of this pantomime is a very exciting prospect and I can't wait to take to the stage with Pudsey," Ashleigh was quoted as saying, on a ticketing Web site for the pantomime.
Ashleigh and Pudsey performed to the Mission Impossible theme song for the BGT which was watched by 15 million people. The judge, Simon Cowell, praised it as one of his "favourite ever acts". After their win, it was estimated the pair could make up to £10mn in five years.