Great Britain boxer, Frazer Clarke, says he is sure Khalid Masood, the man who murdered four people in an attack on parliament last week, would have killed more people if he had not been shot by armed police. Speaking after witnessing the attack in Westminster on Wednesday, Clarke said Masood was "savage" and his only intention was to kill.
Clarke, 26, was visiting Parliament with teammates from the British Lionhearts and ended up just meters from the attacker, witnessing the stabbing that killed 48-year-old PC Keith Palmer. Describing the frenzied attack to Sky News, Clarke said Masood was "repeatedly stabbing" Palmer.
He said: "He [Masood] didn't intend to hurt anyone, he didn't intend to wound anyone – he was trying to kill the officer… It was savage."
He added: "Anyone who was in arm's length he was going to do damage to because the coward that he is, he was there to try and put fear into the people of England, the people of London."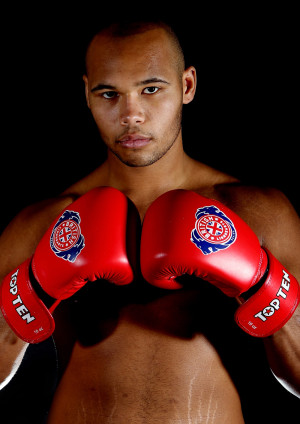 Describing the moment at which an armed officer stepped forward to take on Masood, he said: "Amongst all the madness there was one calm figure and that was the armed policeman. He walked through the mad crowd towards the attacker.
"The attacker was walking forward, a knife in both hands, he [the police officer] pulled out his pistol and placed two in the fella's chest."
Clarke filmed some of the attack on his mobile phone, which he showed to Sky News. The video shows the attacker approaching the policeman as two shots clearly ring out while people, including Frazer's teammates, run away shouting that the attacker has a knife.
Speaking of the armed policeman responding to the attack Clarke said: "He did what he had to do. If he didn't pull the gun out and give the guy two bullets other people would have died – I'm sure of it.
Following the attack, Clarke and his teammates were ushered into the Palace of Westminster where he was held for seven hours with MPs and other visitors. In a series of tweets during the attack, Clarke said: "I can never unsee what I've just seen in front of my eyes at the House of Parliament in London… God be with the police officer."
As well as PC Palmer, another three people were killed in the attack when Masood ploughed into pedestrians on Westminster Bridge before storming into New Parliament Yard. Mother of Two, Aysha Frade, US tourist Kurt Cochran and 75-year-old Leslie Rhodes all died as a result of injuries sustained in the incident.