The motorcyclist who caught Britney Spears's eye while she was in London has been identified.
Phil Lupton, 46, unwittingly won a famous admirer on Thursday 31 September when the pop star filmed him leaving work on his motorbike and posted the video on social media.
The Glory singer said: "My crush in London. Very hot very hot very hot!" Sharing the clip with her 13 million Instagram followers she added the caption: "The men in London OMG."
The married father-of-two who works for Hearst magazines in London only became aware that he was the focus of the A-list star's interest, when a friend identified his helmet in the video.
Speaking to Cosmopolitan, Lupton said: "Last Friday a guy at work turned around and said: 'Phil, you're famous.'"
He then added: "I was surprised. And flattered, because of all the people in London, I get picked."
While the video has clocked up 700,000 views it has also won Phil a whole lot more admirers who seem to agree with Britney describing him as "dreamy".
On hearing that her "London crush" had been found, the 35-year-old singer said: "OMG - I can't believe you found him. That's so funny!"
And while the father-of-two is enjoying the attention, his wife Louise is unimpressed. "She can't believe the fuss that's been made of it," he said. "She thinks my head is big enough already. But I did get breakfast in bed out of it, which is a rare occurrence."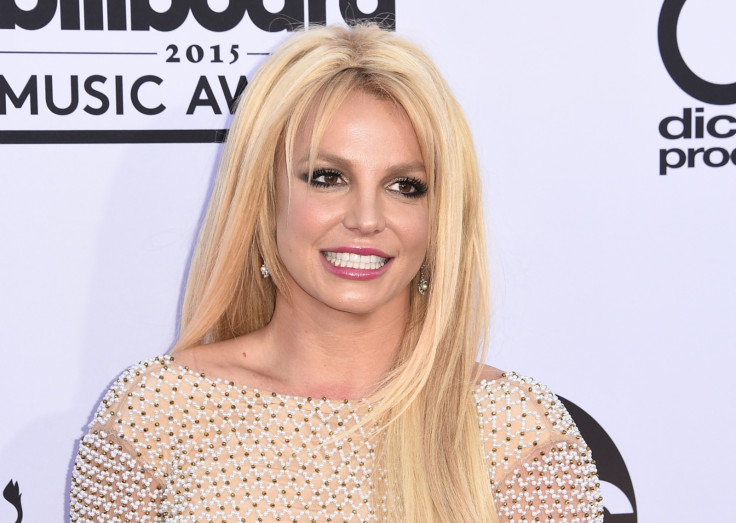 Despite this, Lupton has become the coolest dad in town as far as his 11-year-old daughter Millie is concerned, who convinced him to pose with Triumph Scrambler bike to prove his identity.
Meanwhile, he admitted he was flattered by the Hit Me Baby singer's interest.
He told The Sun: "If I took it that way I'd be big-headed as she couldn't see me properly because I had a helmet and glasses on. I'm under no illusion it was probably the motorbike and the image she liked, rather than me."
"She's very attractive," he added. "But I wouldn't like to live in spotlight."