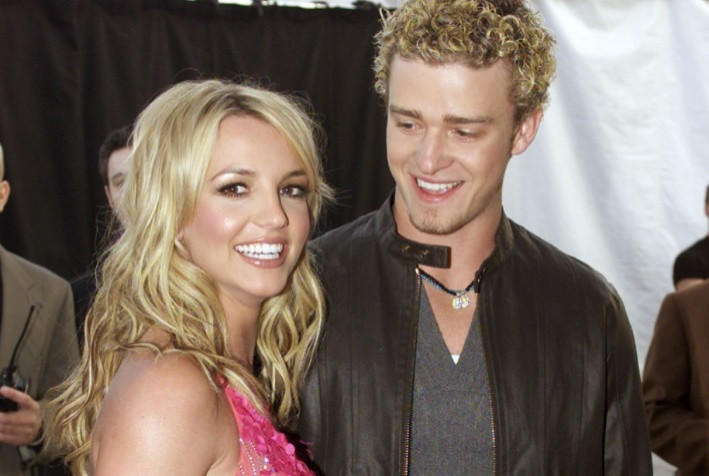 Britney Spears and Justin Timberlake broke the hearts of millions of fans when they split in 2002 but it looks like the former childhood sweethearts could soon reunite − in the studio that is. The SexyBaby hit maker has accepted Spears' invitation to collaborate, telling E!News that he would be 'absolutely' up for it.
Back in August, Spears revealed that Timberlake was one of her dream collaborators during a Q&A for Most Requested Live with Romeo. "Aerosmith seems really good and bright. He's a genius I think. He's very rock n' roll. He sings from his soul. Gwen Stefani, I think she's great," she said before adding "Justin Timberlake is very good."
Well, Timberlake couldn't hide his surprise that the woman who reportedly inspired his scornful hit Cry Me A River wanted to make sweet music with him.
"She did? Sure! Absolutely, absolutely," he said when E! News' Marc Malkin broached the idea at the Toronto International Film Festival premiere of his Netflix concert documentary film Justin Timberlake + the Tennessee Kids. "I have a 17 month old so I don't get the headline news."
The 35-year-old added: "I apologise for not being in the know...I'm accessible, give us a call!"
The last time the pair worked together was in 2001 on Spears' songs What It's Like To Be Me, which appeared on her third studio album Britney. He co-wrote the song with with choreographer Wade Robson.