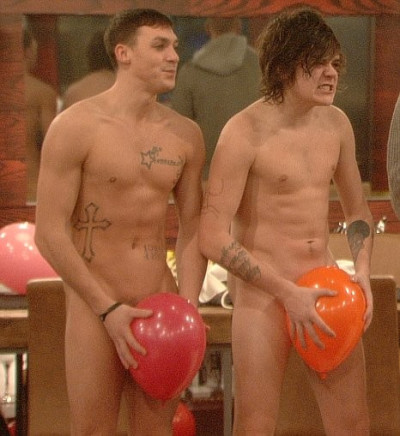 New best friends X Factor star Frankie Cocozza and TOWIE heartthrob Kirk Norcross apparently want to be the Hugh Heffners of Essex, with plans for their own Playboy Mansion.
The boys, who became close during their recent stint on Celebrity Big Brother, are set to take their blossoming bromance to the next level and move in together.
Despite the four year-age gap, nightclub owner, Norcross, 23, and his new partner in crime Cocozza, 19, have been inseparable since they left the Channel 5 reality show.
Just hours after leaving the show, the duo headed out together for a wild night on the town filled with lots of drink and lots of ladies.
Days later, the pals were spotted flashing the cash during a shopping trip to London's West End.
Cocozza is now said to be moving into Norcross's place in Brentwood, Essex, part of which the lads plan to turn into a bar to attract girls.
An insider told The Sun newspaper: "Frankie and Kirk are both single and want to sleep with as many girls as possible.
"The new bar they're building will only attract more fame-hungry girls."
It really is the stuff of fairy tales.
As Norcross and Cocozza's newfound bromance continues to go from strength to strength, we take a look back at their special time together so far.