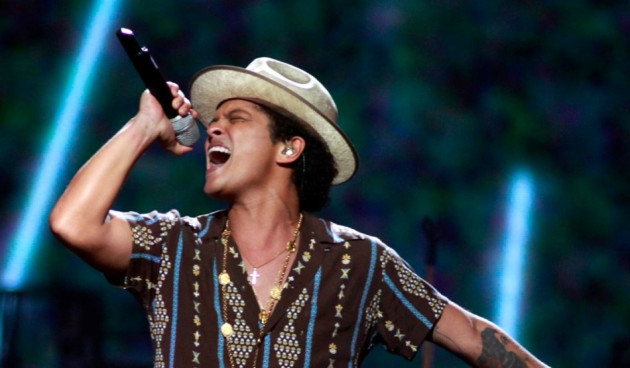 American singer-songwriter Bruno Mars has been named Artist of the Year by Billboard magazine.
The 28-year-old singer won the title, beating Taylor Swift, Justin Timberlake and Rihanna for the number one spot.
Mars, who will perform in the Super Bowl halftime show on 2 February, made it to eight of Billboard's year-end lists, including Hot 100 Artists, Top Overall Artists, Hot 100 Singles Airplay, Hot Digital Songs, Mainstream Top 40 and Pop Digital Songs.
In an accompanying interview, Mars talks about his passion for music.
"I love to create music. And that's all I was trying to do with that album," he said, 'I'm just happy that there's some people out there that like it."
Mars is also up for four Grammy Awards, including song of the year and record of the year.
"During a year defined by mainstream breakouts (Macklemore & Ryan Lewis, Imagine Dragons), pop divas (Taylor Swift, P!nk, Rihanna, Katy Perry) and retro R&B (Justin Timberlake, Robin Thicke), Mars' artist of the year nod may come as a surprise," Billboard notes, "But as if on a stealth mission, the adventurous 'Unorthodox Jukebox' commanded a steady presence on the Billboard 200 following its No. 2 debut last December. Remaining in the top 20 every week since then through the Sept. 14 issue, the Atlantic album hit No. 1 in its 12th week. To date, Unorthodox Jukebox has sold 1.8 million copies, according to Nielsen SoundScan."