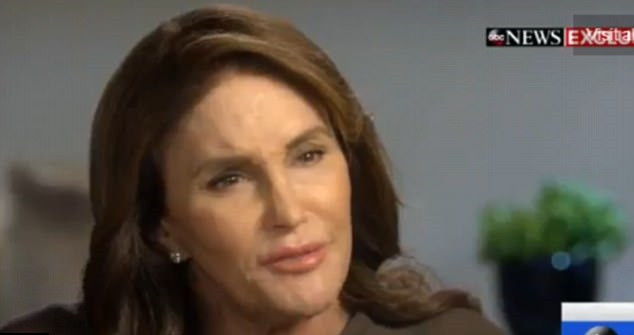 Caitlyn Jenner has revealed that her male body left her with a profound sense of "loathing and disgust".
In an extract from her book The Secrets of My Life she describes how she would often wear women's underwear under her business suits and would sneak dresses through airport security.
She recounts one instance when her secret was almost exposed when she was stopped by airport security after the metal detector went off. The Olympic medallist was wearing women's underwear at the time and feared she might have to be searched.
"I braced myself for being marched to a private room to remove my shirt. The fear was palpable until it turned out the wand had picked up a zipper on my jacket. I was more careful after that," she writes.
The 67-year-old revealed that she would often steal clothes and make-up from her ex-wife Kris Jenner and her daughters Kourtney, Kim and Khloe Kardashian "and eventually Kendall and Kylie".
She explained that being surrounded by so many women there was always a lot of make-up in the house.
"Applying makeup is always intense and I sometimes think I work harder on it than I did to win the decathlon," she writes. But wearing make-up, albeit in secret, made her feel like a "true woman" she explains.
In the tell-all book Caitlyn, who was married three times, claims that all her wives - Kris, Chrystie Crownover and Linda Thompson - were aware of her secret but insisted it was kept out of sight.
"My wife Kris will not permit any of this behaviour [dressing as a woman] at home, just like my two ex-wives. She doesn't want to see it or deal with it, so we never talk about it," Caitlyn adds.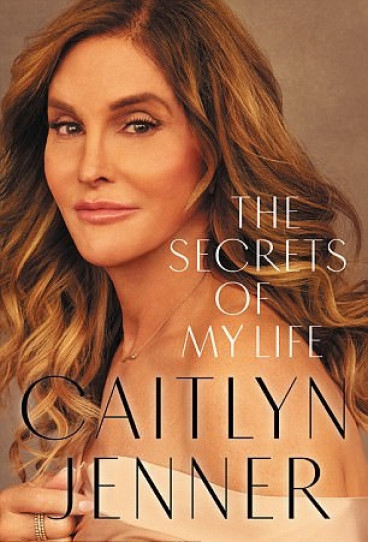 She reveals that she kept her possessions in a small, locked closet in the back of her wardrobe out of sight of the children.
"Kris and I have negotiated this, since she is terrified, as I am, of the kids finding something," she reveals.
Kris Jenner has responded to Caitlyn Jenner's explosive claims about the former couple's relationship alleging that it is all a fabrication.
The Kardashian matriarch has claimed that throughout their 24-year marriage she had no notion that her then husband had a secret yearning to transtion.
The 61-year-old "momager" has reacted with outrage to Caitlyn's claims, which, she says, have been made purely to generate interest in the book and profit by exposing the intimate details of their life together.
"None of it makes sense," said Kris. "Everything she says is made up. Why does everything have to be that Kris is such a bitch and an a**hole?"
The family are said to be barely on speaking terms with Caitlyn after her alleged betrayal.
Now the Kardashian matriarch and her children are planning to film their reactions to Caitlyn's 20/20 interview special with Diane Sawyer to represent their version of events.
Caitlyn, who underwent gender reassignment surgery in January 2017, says she has no regrets about transitioning and had been waiting all her life to express her female identity.
"It is so easy, so natural, so effortless, so much fun: the way my life was always supposed to be," she explains.