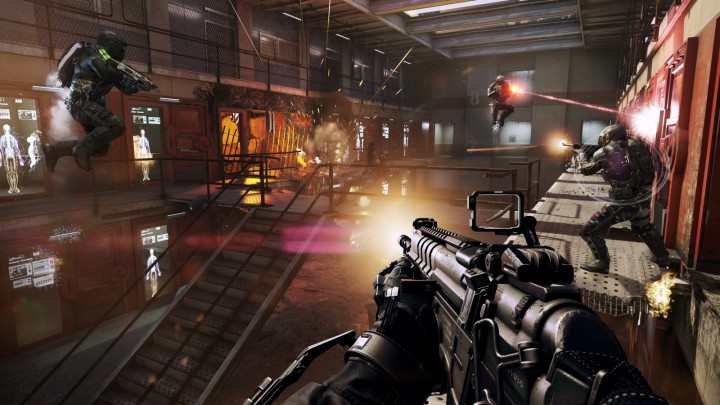 Call of Duty's beloved Zombies mode will return as part of Call of Duty: Advanced Warfare's season pass.
Last week a leaked trailer for the game revealed that the mode would be returning (via Reddit), but that has now been confirmed in a press release from retailer GameStop detailing what the game's season pass has to offer.
"This just in, Zombies are back as part of the Call of Duty: Advanced Warfare season pass," read the release. It is expected that the full Zombies mode will be released as DLC, despite a new video showing that a Zombies mode can be unlocked as a bonus wave in the game's Exo Survival Co-Op Mode. It does take some doing however, requiring every map to be unlocked first.
Zombies made its debut in 2008's Call of Duty: World At War, and has been a staple of the series ever since.
Gamestop also confirmed four pieces of DLC: Havoc, Supremacy, Reckoning and Ascendance, but no details on when the DLC will be released. As previously reported, a remake of Call of Duty 4: Modern Warfare's Pipeline map, called Atlas Gorge, will be made available to anyone who purchases the season pass.
Advanced Warfare is the latest in the hugely successful Call of Duty franchise, and has been positioned as something of a reboot – taking the series into a slightly new direction with developers Sledgehammer Games having spent five years making it.
The game is released today for those who pre-ordered and will be released at retail worldwide tomorrow (4 November).
You can watch the trailer below...