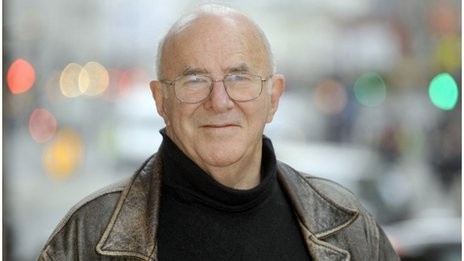 After two years of battling cancer, Clive James has revealed that he believes he is near the end.
In a moving interview, the 72-year-old Australian writer and broadcaster admitted he is losing his battle with the disease and is saddened that he might never return to his native Australia.
The father-of-two, who was diagnosed with leukaemia, kidney failure and lung disease in 2010, said: "I used to be in Australia for five or six times a year, but now I can't go.
"The wistfulness is really building up and I'm facing the possibility I might never see Sydney again."
Speaking on BBC Radio 4's Meeting Myself Coming Back programme, he also revealed the extent of his health struggles.
"I've been really ill for two-and-a-half years. I'm getting near the end. I'm a man who is approaching his terminus.
"I was diagnosed with leukaemia, then I had COPD - which is a fancy name for emphysema - and my immune system packed up. And that's just the start.
"I almost died four times and I swore to myself if I can just get through this winter, I'd feel better.
"And I got through the winter and here it is a lovely sunny day and guess what, I don't feel better."
The TV veteran is best known for his hit show Clive James On Television.
He moved to England in 1961 and rose to prominence as a literary critic and television columnist.
"I keep thinking of things I might have done better and remember the good times of course.
"But mainly I remember the errors. It's my nature, it makes me almost ­impossible to live and work with," he added.