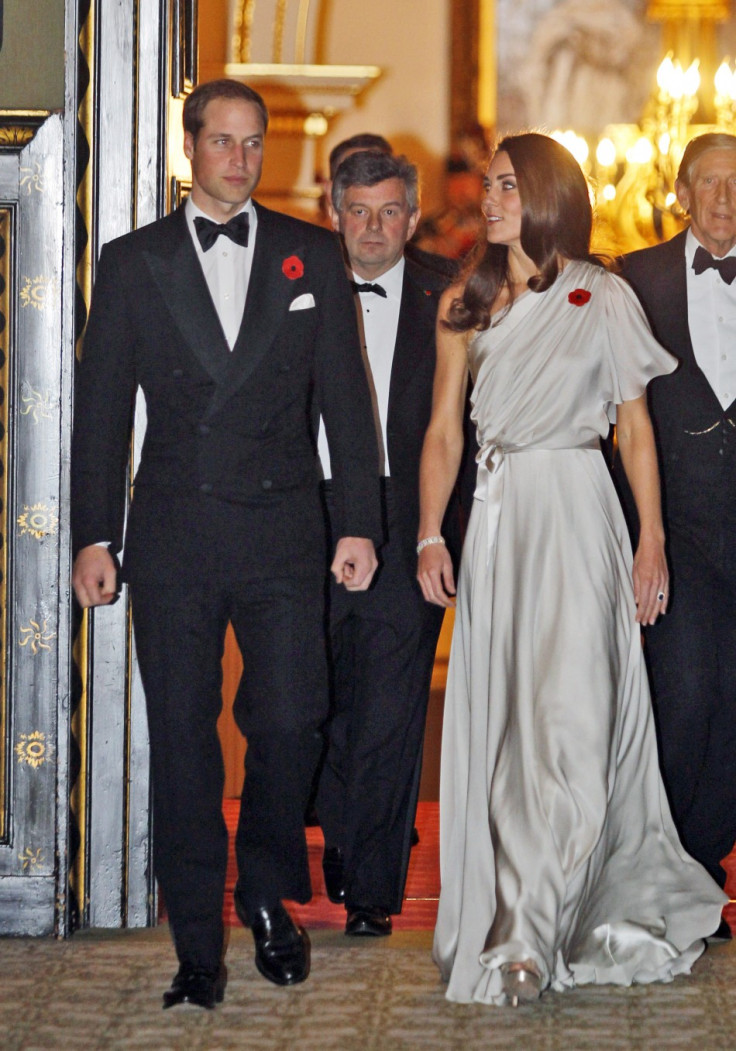 The News of the World went an extra mile during its "journalistic investigation journey" to capture intimate details of celebrities around the world, it has been claimed.
The celebrities who were clandestinely followed by the newspaper included Prince William, Catherine Middleton, Hugh Grant, Sienna Miller and Jude Law, according to reports.
Private Investigator Derek Webb, who was employed by the News International and commissioned reportedly by 30 journalists for over eight years, was assigned to put more than 150 celebrities and other non-famous people under surveillance and gather "information." He will act as a witness if any of them opts to take legal action against the News International, according to the Guardian.
When actor Hugh Grant spoke out against British journalistic standards, the mother of his new-born baby daughter, whom reports named as Tinglan Hong, received threats from an unknown caller and was asked to tell Grant to "keep his mouth shut."
"Sherlock Holmes" actor Jude Law had filed a lawsuit against the News of the World and the Sun after his voicemail was hacked in New York eight years ago. Ex-partner of Jude Law, Sienna Miller, was paranoid when the press leaked her confidential and intimate details.
Even the royal members weren't spared. Webb was reportedly paid to follow Prince William in 2006 in Gloucestershire. According to media reports, the phone accounts and back accounts of Catherine Middleton were also hacked.
Webb has claimed that the News of the World newsroom was filled by surveillance-culture and it contained a dossier with detailed information from 2003.
Webb is said to have "stalked" a string of other celebrities - Angelina Jolie, JK Rowling, Parents of "Harry Potter" actor Daniel Radcliffe, Charlotte Church, Steve Coogan, Eric Clapton, Mick Jagger, George Michael, Simon Cowell, Sir Paul McCartney, Heather Mills and model Elle MacPherson.
The former undercover police officer also reportedly followed former Prime Minister Tony Blair, Prince Edward and his wife, the Countess of Wessex, the Duke and Duchess of Kent, Prince Harry, Prince Harry's ex-girlfriend Chelsy Davy, former Metropolitan police commissioner Sir John Stevens, John Yates, London mayor Boris Johnson, Milly Dowler, Kate and Gerry McCann, Anne Diamond, Sarah Payne, former attorney general Lord Goldsmith, MP Tom Watson, Labour MP Chris Bryant, Sheila Henry, former Labour home secretary Charles Clarke, John Prescott, the Duke of Westminster, Sir Alex Ferguson, David Miliband and Gary Lineker.
His pledge to act as witness comes after a video footage, which was taken by Webb himself, involving two solicitors who were acting for people whose phones had been hacked by the News of the World, was leaked to the media. In an attempt to avoid any controversy and allegations, Webb wants to prove that he never did any illegal work for the News International. After the newspaper was shut, Webb said had sent the News International a dossier detailing his work for the paper after the company refused to grant him 12 weeks of severance pay.
"I thought, I'm not having this, so I sent a dossier on every single person I've worked for since 2003 to the News International, and they told me to send my dossier back to the police. They're denying all knowledge of me, I think, because of the secret file I was involved with, the dossier about the solicitors," the Guardian has quoted him as saying.
Webb also plans to expose the industrial-scale investigation conducted by the News of the World. "It was mainly surveillance, following people," Webb told the Guardian. "They didn't even employ me to photograph anyone, although I had a video camera: they'd always send a photographer. They had a copyright and, if they saw that some work was looking good, immediately they'd send down a photographer to me.
"I'd get a phone call from the news desk - there must have been 20 or 30 people who used to work there (that I worked for). I could do various jobs in a day and there might be three different journalists phoning up saying, 'We want you to go this address'."
As one of the private investigators, Webb said he had never met any of the other detectives as it could have been a deliberate decision by the News International, reported the Guardian.
The dossier, containing the names of around 150 celebrities, politicians, royal members, police officers and the general public, will be submitted to the Leveson inquiry this week. The details of a covert operation, undertaken by Webb on behalf of the Sun, will also be revealed.