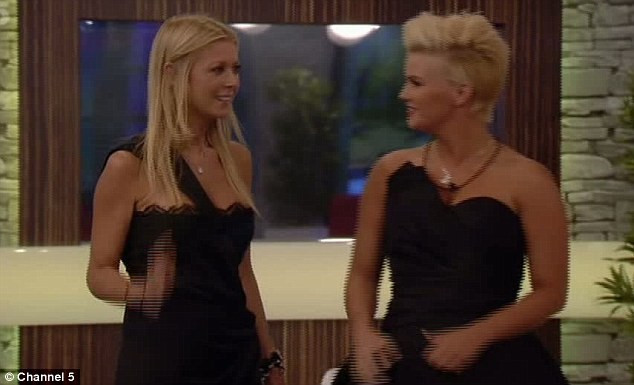 The new series of Celebrity Big Brother has returned this time on Channel 5 and with a lineup of hot women. It finally hit the screens last night, ending months of speculation as to who would be in the house.
Hollywood starlet Tara Reid, paparazzi boss Darryn Lyons, House of Commons Speaker John Bercow's wife Sally and former Atomic Kitten singer Kerry Katona were some of the 11 people entering the house.
This is probably the most glamorous Big Brother season as yet. Redheaded bombshell Amy Childs, 21, Tara Reid and Kerry Katona have already managed to grab eyeballs when they made their flamboyant entrance.
Sporting a tan from her recently concluded greek honeymoon,Tara Reid has left her new husband behind and is all geared up for the show.
The starlet told Big Brother host Brian Dowling that she was keen to make some new British fans. "People know me the most for American Pie," she said. "I hope the British public like me. But no Facebook or Twitter, what am I going to do?"
David Hasselhoff's former wife Pamela Bach Hasselhoff is in the house, brewing rumours that his current girlfriend Hayley Roberts would appear too. With so many bombshells in one show, Celebrity Big Brother is all set to scorch the screens for the next three weeks.
As soon as the celebrity series is over, the regular Big Brother series will begin and members of the public who have made it through the audition process will enter the property for several weeks until a winner is crowned.
Check out the Celebs' entry into the Big Brother house: