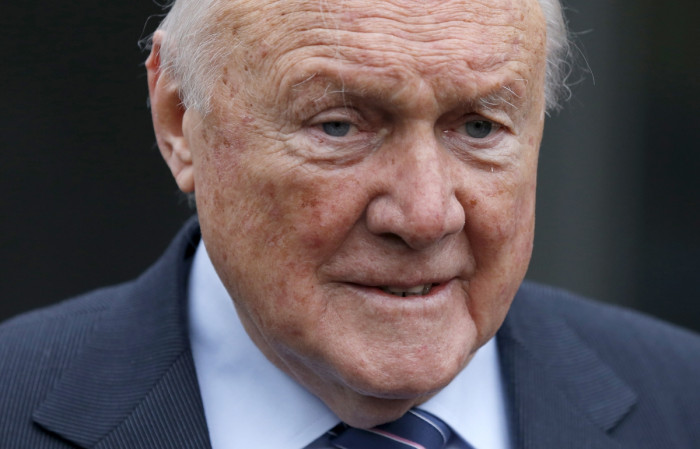 Disgraced television presenter and football commentator Stuart Hall has been released from prison after serving half of a 15 month sentence for abusing girls as young as nine. Hall's release from HMP Wymott in Leyland means he will be home in time to celebrate his 86th birthday as well as Christmas.
Hall had reportedly been planning to move to Marbella in Spain once released, but he is subject to a two-and-a-half-year travel ban and must report regularly to probation officers, or risk being sent back to jail. He was originally sentenced to 15 months for assaulting 13 young girls. This was doubled by the Court of Appeal for being too lenient and Hall was also given 30 months for indecently assaulting a 13-year-old, meaning he faced a total of five years inside. He was also stripped of his OBE, but his financial losses were lessened because he signed over his house to his wife before confessing.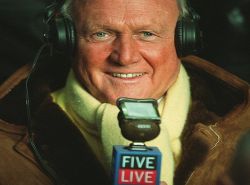 Liz Dux from solicitor Slater and Gordon, who represented many of Hall's victims, said his early release would be upsetting for them. "Hall has settled the civil claims against him without any admission of culpability and with no sense of remorse for the harm he had done," said Dux. "His victims will feel he has got off lightly and is now free to live the rest of life unaffected, whereas they are left with the consequences."
Hall is one of the few former celebrities to be convicted for sex crimes committed many years in the past. Recently police and the CPS have come under increasing criticism for seeming to pursue well-known personalities with little or no solid evidence, but Hall's prosecution was made possible due to the bravery of many of his victims - one of whom told the Mail he was getting off lightly. "The law is a farce," she said. "It's just like saying you can go and abuse all these people and all it will cost is a couple of years out of your life. It's nothing. It makes a mockery of everything."