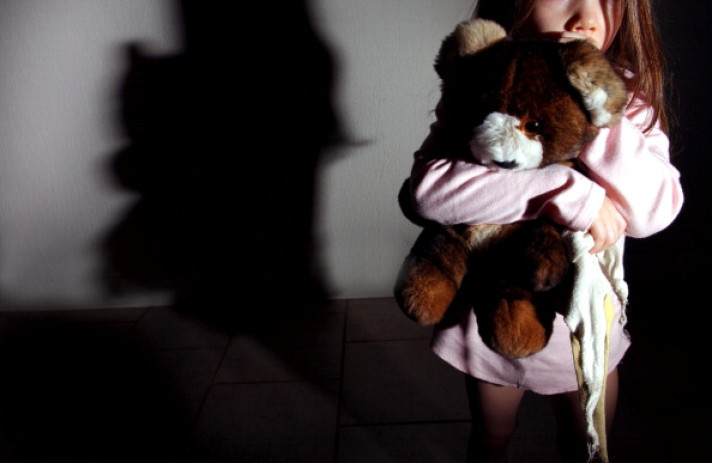 Channel 4's documentary, The Paedophile Next Door, will feature 39-year-old Eddie's self-confession of being sexually attracted to girls as young as four years old since he was in his 20s but never acting on his sexual urges.
The Channel 4 programme is aimed at encouraging therapy and conversation for 'virtuous paedophiles' who have never committed sexual offences, reported the Mirror.
In the documentary to be broadcast on Channel 4 on Tuesday night, Eddie will face an adult victim of child abuse, Ian McFadyen, who was victim of a paedophile ring in his high school over 30 years ago.
McFadyen who became a drug addict and child prostitute after being abused at school in the 1970s tells Eddie in the documentary, "Some years ago, I would have probably attempted to kill you. It was not a comfortable meeting but we are heading towards the same goal."
Eddie who has confessed that he is primarily attracted to girls between four-to-six years says he is coming out in the public to seek help for his "unwanted desires".
Eddie tells documentary maker Steve Humphries, as reported by The Guardian: "People will probably say 'Why isn't this guy locked up? We should kill this guy, we should go and give him a good shoeing'. I, honest to God, won't run away from you and if that is what you want to do to me, you come and do it, because all you are doing in that scenario is just keeping the status quo.
"Going around abusing children is not acceptable, viewing images of child pornography is not acceptable, but people are just waiting for you to offend before they help you. But if you don't have that help, [and] you don't have that option to come forward and say 'Look, I have got a problem, I need help', what are we changing? We are changing nothing."
Eddie and McFadyen have agreed the current system in place is not working well to protect children.
"There are many Eddies out there. They are a ticking timebomb. We'll never stop all child abuse but our current procedures are antiquated. If we don't talk about it, less children will be protected. It may be uncomfortable to talk about but for somebody that has survived that, it is less uncomfortable than the act being perpetrated," McFadyen says in the film.
According to Dr Sarah Goodean, an expert on paedophilia, 1 in 50 British men experience sexual attraction towards children.
"I think quite a lot of men will come forward as a result of Eddie's courage. We need to change our culture. Britain is lagging behind other countries - we need to differentiate between attraction and action and create a climate where people who are troubled by these feelings can seek help. We need to be far more grown-up about child protection," said Dr. Goodean.