Hollywood actor Charlie Sheen is at the centre of a race row after calling US President Barack Obama "Barry Satera Kenya" during an epic Twitter rant.
The former Two And A Half Men actor launched a scathing attack against the US leader after he chose to take part in the March Madness basketball tournament on 19 March but had snubbed the funeral of Afghanistan soldier Major General Harold Greene back in August 2014.
Taking to Twitter, Sheen referred to the president as "Barry Satera Kenya" and accused him of not having his priorities straight.
Sheen tweeted:
Sheen, 49, later stated that he was copying a joke Obama made about Kenya earlier in the week, tweeting:
On Thursday (19 March) Obama was filmed filling out a bracket for the NCAA basketball tournament, an event which he gets involved with every year. At a White House dinner last weekend, Obama reportedly joked: "Governor Walker got some heat for staying silent when Rudy Giuliani said I don't love America – which I also think is a problem. Think about it, Scott – if I did not love America, I wouldn't have moved here from Kenya."
Sheen is no stranger to speaking out against the US government. In 2009, the Anger Management star requested a meeting with Obama to discuss a reinvestigation into 9/11 as he believed it was a government coverup.
In 2012, Sheen also questioned Obama's campaign for gun control following the Sandy Hook massacre in Newtown, Connecticut.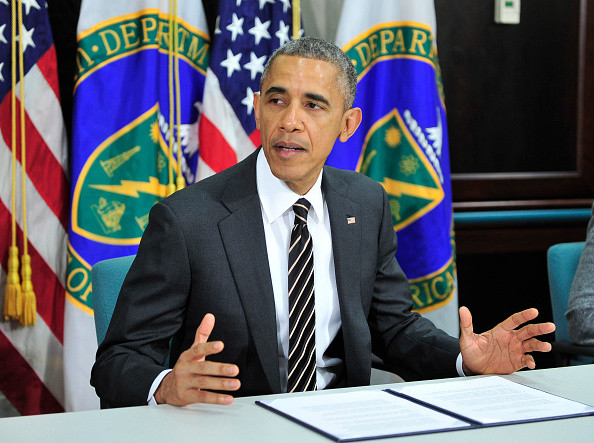 Sheen's rant comes just days after his former Two And A Half Men co-star Jon Cryer, dished all the details about the troubled actor's on-set meltdowns. In his new autobiography, So That Happened, Cryer writes that Sheen helped him pick up prostitutes after his divorce in 2004.
Cryer also recalls trying to reach out to Sheen when he was arrested on a domestic violence charge allegedly relating to his ex-wife Brooke Mueller. "[It was] pretty clear my friend and colleague wasn't sober anymore," Cryer said.
In an extract from the memoir, Cryer claims that he was the one to receive the backlash from the public despite Sheen's outrageous behaviour both on and off set.
"An astounding number of people stood up for Charlie, as though people should be able to show up to work rarely, if at all, verbally abuse their co-workers publicly with anti-Semitic slurs, get arrested on a regular basis – as well as abuse drugs to the point where they can barely function – and not have their high-paying jobs threatened," he writes.
"They directed their fury at Chuck but also at me, with hundreds of comments about how I'd betrayed Charlie... and that they'd never watch a show with me as the lead."