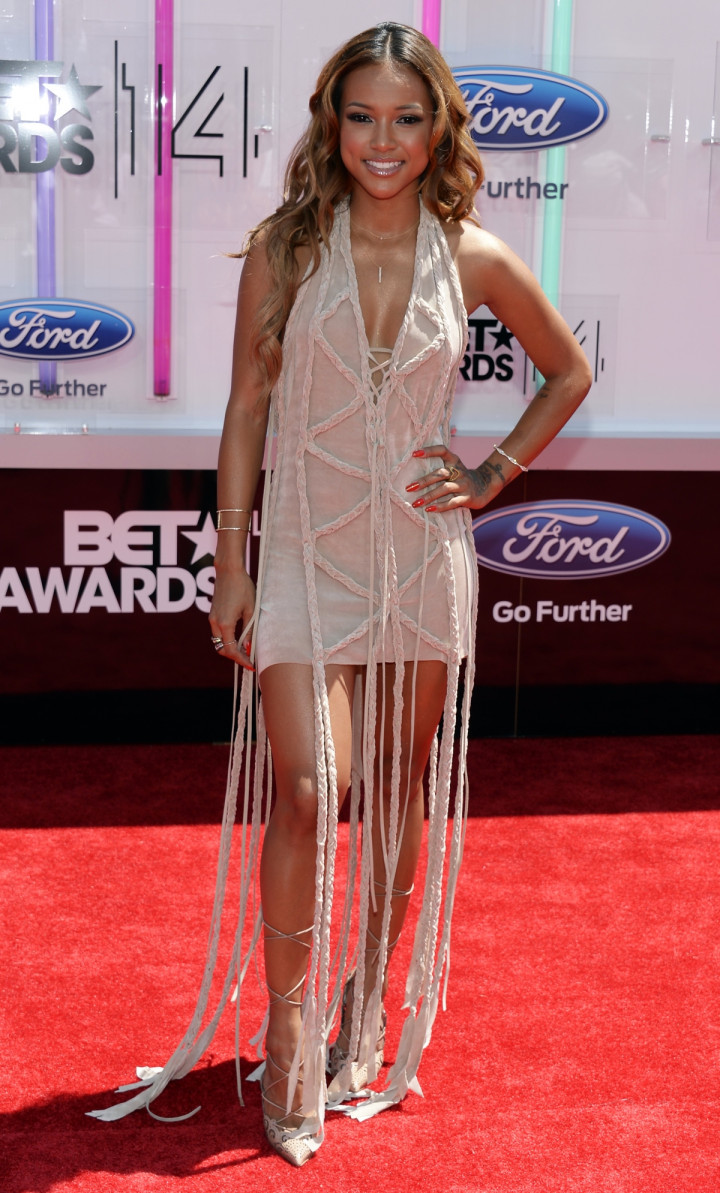 Chris Brown's girlfriend Karrueche Tran has hit out against pregnancy and engagement rumours.
The confusion surrounding their on-off romance has finally been cleared up by the model, who said "I have been pregnant one hundred times, I have been engaged one hundred times but no I am not".
Tran also insisted that following Brown's recent release from jail, the couple are in a "good place" in their relationship.
The 25-year-old beauty said: "I'm just happy he is home and not in that state of mind anymore. I'm working, he is working and we are in a good place in our relationship, we are happy".
The Loyal hit-maker is known for tweeting love notes about his beau, so when Tran was asked what it's like to get so much social media love from her man, she said "It feels good, you know regardless of whether it's behind the scenes or in public we have our connection, we have our relationship, and I love it."
Things have not always been smooth for model-turned-stylist Tran, as she first became known when she had been dating Brown for two years and rumours surfaced that he was cheating with ex-girlfriend Rihanna.
The love triangle played out in headlines and on social media untill the couple split in October 2012 when Brown admitted he was "in love with two people". Eventually his rekindled romance with RiRi fell apart in May 2013 and Tran has been back on the scene since then.