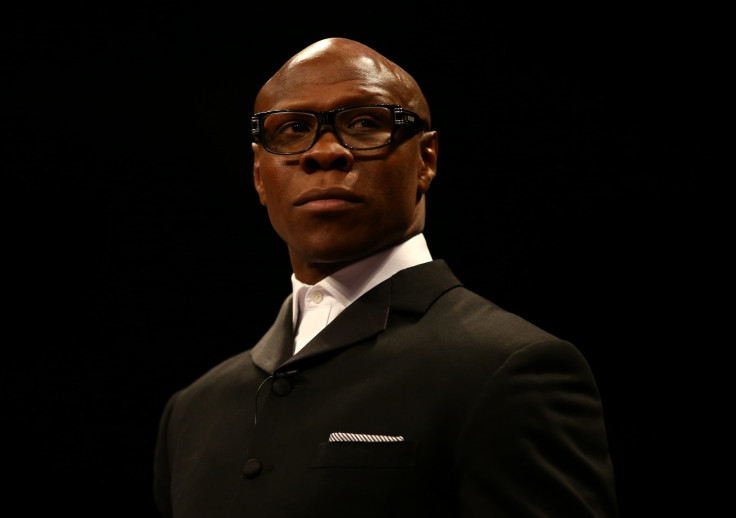 Chris Eubank has revealed that he secretly married his manager, Claire Geary, six months ago while on a short holiday in Las Vegas.
The former middleweight champion confirmed that he wed Geary in October 2014, in an interview on The Clare Balding Show on 29 April.
"I thought we should do it in Vegas," Eubank said, adding that he thought it would make sense for the pair to get married before Geary returned to her home in Dubai. "I had been travelling back and forth to Dubai and I thought, well, it can be done here in Vegas."
Eubank's eldest son, Chris Eubank Jr, 25, is reported to have been the impromptu best man. Eubank Jr is currently following in his father's footsteps by becoming a professional boxer.
Geary was watching the interview from the audience, and later joined in with the revelation telling viewers about the wedding and her married life with Eubank so far. "We've been married for just over six months and we've kept it relatively quiet," she said. "It is a love story. I'm writing it all down, just documenting it.
"Life with Chris is inspiring, motivating, he keeps me in check. He wears the jodhpurs. It is amazing."
She went on to say: "It was the last day of the holiday that we got married. I was there for nine days and I was due to leave. It was unplanned and unexpected."
This is Eubank's second marriage after he divorced his first wife, Karron in 2005 after being married for 15 years. In the events leading up to the split, she claimed that her husband was acting bizarrely, frequently wearing monocles, inviting a homeless man to come and live with them and driving recklessly. Four years later, in 2009, Eubank was declared bankrupt, allegedly owing £1.3m in taxes.
His interview on The Clare Balding Show will be aired again tonight (30 April) on BT Sport channels at 7:30pm and repeated on BBC Two on Friday at 10pm.