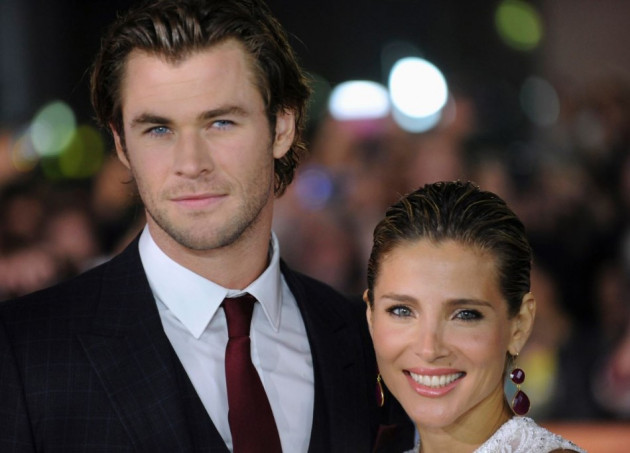 Australian actor Chris Hemsworth and his wife, Spanish model/actress Elsa Pataky are expecting their second child.
A spokesperson for the Avengers star confirmed the news to People. Pataky and Hemsworth are already parents to 18-month old daughter India Rose.
According to Spanish magazine, HOLA! the 37-year-old actress is pregnant for about three months, now with a spring due date.
"Being a father is certainly a task. But the best one that I could ever ask for. Being home, being with the family, that's what it's about," the 30-year-old actor previously told People, "It makes me much more relaxed with work. To be honest, because I have something that is far more important to me now — and that is the priority — I get to just enjoy the work for what it is."
"It makes it harder and harder to leave and go to work," he added, "I enjoy being at home a lot more than I ever have."
The two first met in early 2010 and married the same year.
"You have to make an effort and try to stay together as much as you can," Pataky told People in May, "If we start splitting and doing other things it's not going to last. We try and keep it as normal as much as we can - like a typical family."
Hemsworth recently gushed about his baby girl to Ellen DeGeneres.
"She's a little silver-back gorilla, she's great," he said, "She's so physical. She has this thing of kind of ... kicking me in the head lately. I lie next to her and it's just like, foot in the face ... maybe I deserve it."