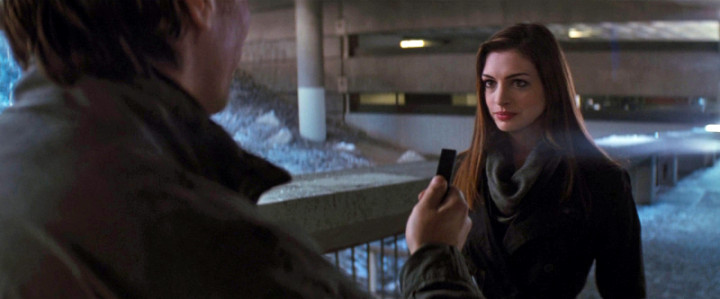 America might be the land of hugely optimistic lawsuits, but we're glad to see that the US federal court still has common sense, particularly in the case of Fortres Grand Corporation vs Warner Bros.
A software company that makes Clean Slate, a software designed to completely erase a computer's history, recently tried to sue Warner Bros for trademark infringement since the final Batman film The Dark Knight Rises in Christopher Nolan's Batman trilogy mentions a piece of software of the same name.
In the 2012 film, cat burglar Selina Kyle (played by Anne Hathaway) seeks a secret piece of software called Clean Slate which can magically erase a person's past, giving them a second shot at life – software that only Bruce Wayne (Christian Bale), i.e. Batman has access to.
Clean Slate is only ever mentioned verbally, although what we assume is a memory stick is exchanged between Wayne and Kyle that presumably holds the software.
Unfortunately for Fortres Grand, it was ruled that the fictional program wouldn't provide a "likelihood of confusion" for consumers, which parties that bring trademark lawsuits have to prove.
After the case was dismissed in May, Fortres Grand tried to get the ruling overturned in the appeals court, asking for the Seven Factor Test to be applied – a series of factors which are designed to prove whether a consumer could be likely be confused by two similar trademarks.
In the ruling upholding the initial judgement, the federal judge wrote: "The problem here is that Fortres Grand wants to allege confusion regarding the source of a utilitarian desktop management software based solely on the use of a mark in a movie and two advertising websites.
"Warner Bros, unlike Disney, does not sell any movie merchandise similar to Fortres Grand's software which also bears the allegedly infringing mark. Fortres Grand mentions that Warner Bros sells video games.
"Desktop management software and video game software may be similar enough to make confusion plausible, but Fortres Grand does not allege that the video games bear the 'clean slate' mark. Nor does Fortres Grand allege that desktop management software is a commonly merchandised movie tie-in (as a video game might be)."