Scottish cyclist Chris Pritchard proposed to his girlfriend after competing in the keirin event in the Sir Chris Hoy Velodrome during the 20th Commonwealth Games in Glasgow.
After the race, the 31-year-old popped the question to Amanda Ball who was in the stands.
The Sheffield-born cyclist had reportedly kept the proposal a big secret.
"It has taken a lot of hard work. I couldn't tell anybody because I didn't want it to get out, it was top secret," he was quoted as saying to the BBC.
"I kind of hoped she was going to say yes, so I just put that away and thought about what was going on in the keirin. It was a really good keirin, I really enjoyed it," he added.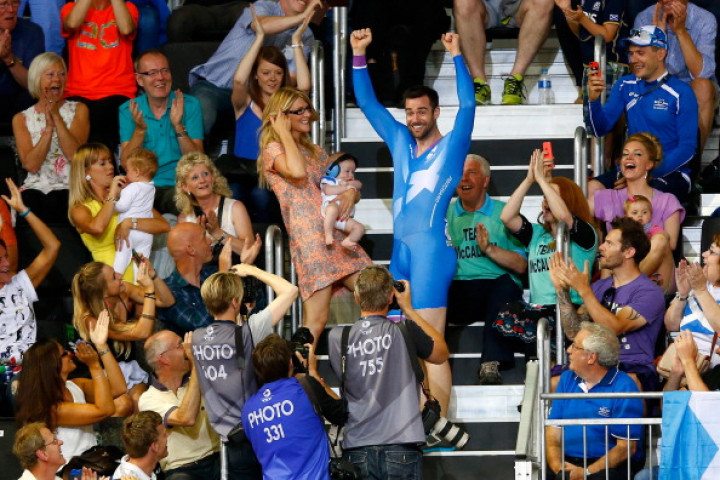 Meanwhile, Ball revealed she was waiting for this moment for a long time.
"I have been nagging for long enough. The ring is just like the one I took a picture of and left on the iPad."
Pritchard and Ball are parents to one-year-old son Milo.