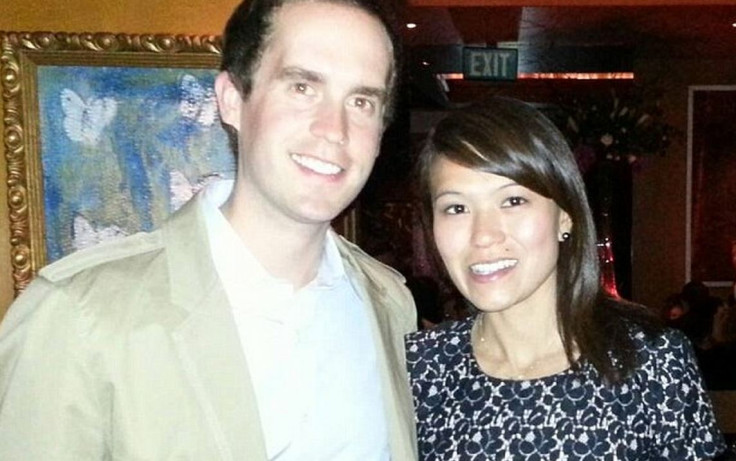 A woman has admitted posing as a man and stabbing a newly-wed male lawyer to death at a US hotel in a bungled robbery.
Jamyra Gallmon, 21, responded to a Craigslist ad placed by David Messerschmitt, 30, who used the site to solicit gay sex.
She used the handle "chrissanchez0906" to arrange a meeting with the intellectual property lawyer at the Donovan Hotel in Washington DC on 9 February.
Gallmon stabbed Messerschmitt repeatedly in the abdomen, groin and heart during the robbery, and stole $40 and a metro transport card from him.
She later told police that he had grabbed her arm, sparking a flashback to a previous assault.
His body was found in Room 400 of the hotel the next day. The previous day, he had texted his wife to say he would return to their Capitol Hill home in an hour.
Gallmon pleaded guilty to second-degree murder with a weapon in DC Superior Court on Thursday (28 May).
Her girlfriend, 19-year-old Dominique Johnson, also pleaded guilty to conspiracy to commit robbery.
According to a police affidavit, Gallmon met Johnson outside the hotel and they walked to a bus stop together. Once they were on the bus, Gallmon told her accomplice: "It went bad."
Neither woman has a previous criminal record. Gallmon faces 18-25 years in prison, and Johnson faces five years.
Speaking in court on Thursday, Messerschmitt's widow, Kim Vuong, wept and said: "I have lost everything: my husband and my best friend."
"These criminals preyed upon David Messerschmitt for his property and they are being held accountable. The guilty pleas are just one step closer for the Messerschmitt family to attempt to gain closure in this senseless crime," said Police Chief Cathy Lanier.