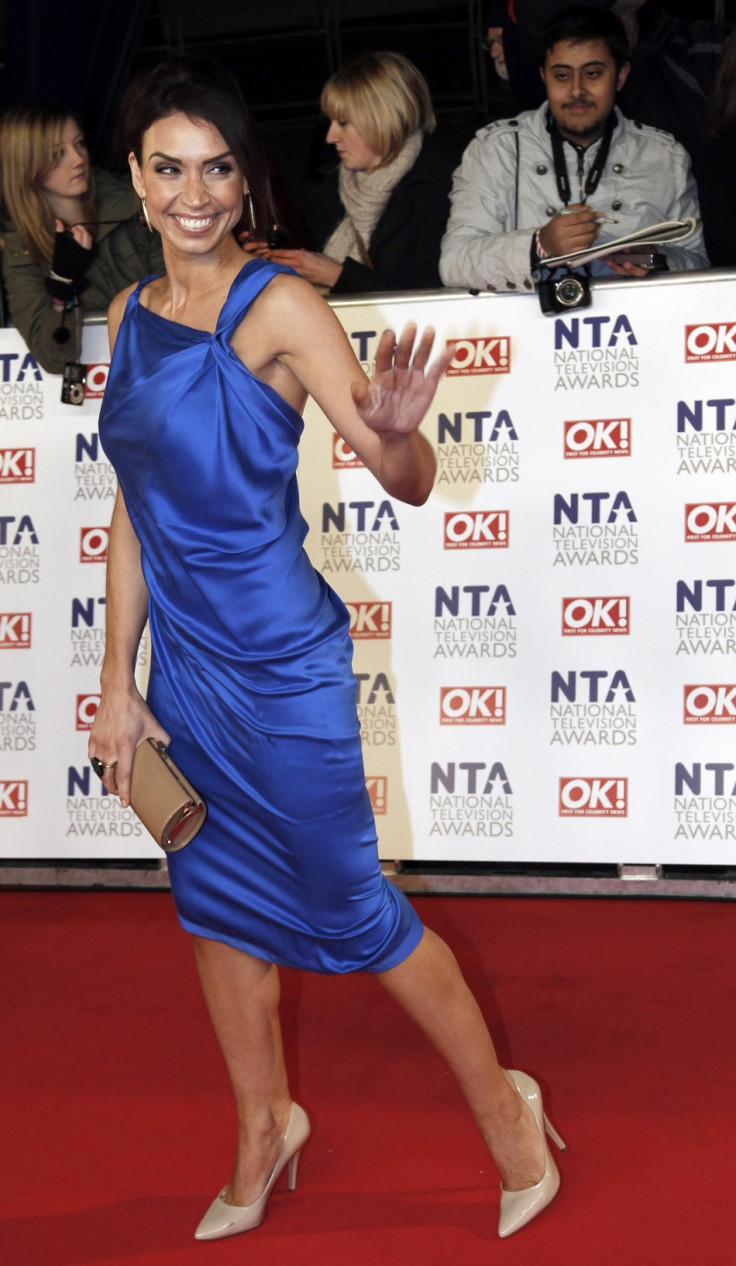 Adrian Chiles and Christine Bleakley, the duo of the ITV breakfast show "Daybreak," have been axed by their bosses for not generating ratings and failing to capture the imagination of the public.
Touted as the stars of the morning TV, Chiles and Bleakley defected from the BBC last year with a deal of £1 million-a-year. However, the TV hosts are set to disappear "within weeks."
"They (Chiles and Bleakley) ran out of time to turn Daybreak around. The advertising numbers had fallen off a cliff because Adrian and Christine were such a turn-off. In today's climate that was unacceptable," the Mirror has quoted a source as saying.
According to another report in the Daily Mail, the show has struggled to get ratings beyond 700,000 viewers which have been lesser than its predecessor GMTV.
The move comes after the show recently appointed a new editor and as channel bosses plan for a major revamp in April next year with two different "unknown" presenters. In September 2010, with a lavish £15 million launch Daybreak saw poor ratings of 700,000. It is reported that the ratings were half the number of their rival - BBC Breakfast - which led to advertising losses for the ITV.
Meanwhile, Chiles and Bleakley have been understood to be informed of the decision. It is reported that Chiles, who is the main presenter for the ITV Champions League Football host and has a Sunday night chat show, has accepted that he was axed from the ITV breakfast show. However, co-host Bleakley, who is engaged to Chelsea star Frank Lampard, wants the decision to be announced as she is said to be leaving for new projects.
Meanwhile, ITV has refused to deny claims that the pair would be leaving the show. "Do we want to be running a show where we are happy being No 2? No, we don't," the Daily Mail has quoted a senior source at the commercial broadcaster as saying.
Following her Daybreak debacle, the ITV announced that Bleakley will replace Holly Willoughby as the host of ITV "Dancing on Ice" next year. On Friday night, Bleakley said was extremely happy to be joining co-host Phillip Schofield on "Dancing on Ice."
"I've always been a total "Dancing on Ice" addict so it really is hard to sum up how excited I am to be joining the team," said Bleakley as reported by the Mirror.
"My only concern was what a big task it is to follow Holly and I can only promise her, Phillip and everyone at home that they couldn't have a bigger fan of the show on board."
According to the Mirror, the plans of the pair to be sacked for their "under-performing" show were going on since summer. Earlier, it was the ITV chief, Peter Fincham, who backed Chiles and Bleakley who were poached from the BBC. But, the ITV chief executive, Adam Crozier, insisted that the duo be dumped.