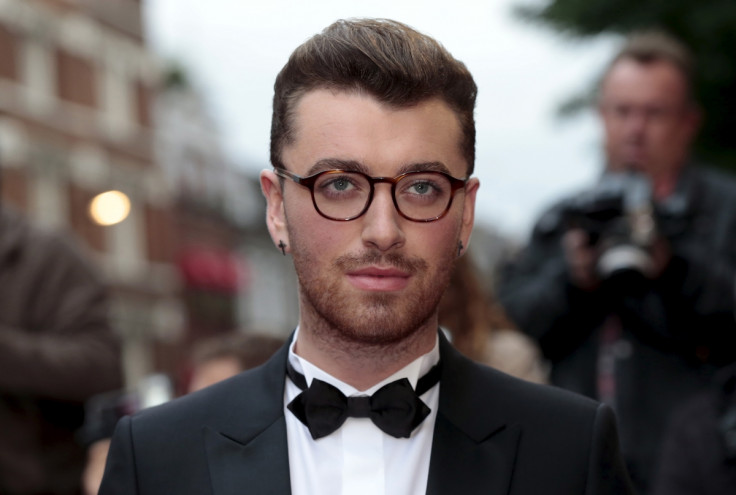 After bagging multiple awards and breaking records, singer Sam Smith has revealed he is taking a hiatus from music to concentrate on his love life and "be a 23-year-old". The Stay With Me crooner has said he needs time out of the limelight to enjoy his life.
"I've been playing now for three years non-stop. And it feels right for me to just go home and live my life — just be a 23-year-old," he said. "It'd be good to actually spend some time dating I think."
Earlier in October, Smith made history after landing the first UK chart number one for a James Bond theme song, with powerful ballad Writing's On The Wall. Celebrating the milestone, he wrote in a post on Instagram: "I feel like I'm In a dream. To have the honour to do Bond is one thing but to get the first ever NUMBER ONE for a bond song is another thing entirely!! Thank you to all who played and purchased Writings on the wall this week. I think it's safe to say now, you like it hahahaha xx"
The singer is currently working on his second album but it is far from complete. Discussing his forthcoming project, the British star said he is never short of inspiration and constantly channels his life experiences into his music. "I've been inspired the whole year – my love life, and the downs and ups have never stopped – so I'm always inspired by stuff like that," he told ET Online. "I have been writing a little bit, and already I've found direction on what I want to say and how I want things to sound. But there's a long way to go."
Smith is following in the footsteps of fellow musician Adele, who took a four-year break following the phenomenal success of her album 21, which spawned hits including Rolling In The Deep and Someone Like You. The mother-of-one, who also bagged her first Oscar for Bond theme tune Skyfall in 2013, has recently made a comeback.