Dominique Strauss-Kahn trial: Prosecutor pleads for acquittal of DSK over pimping charges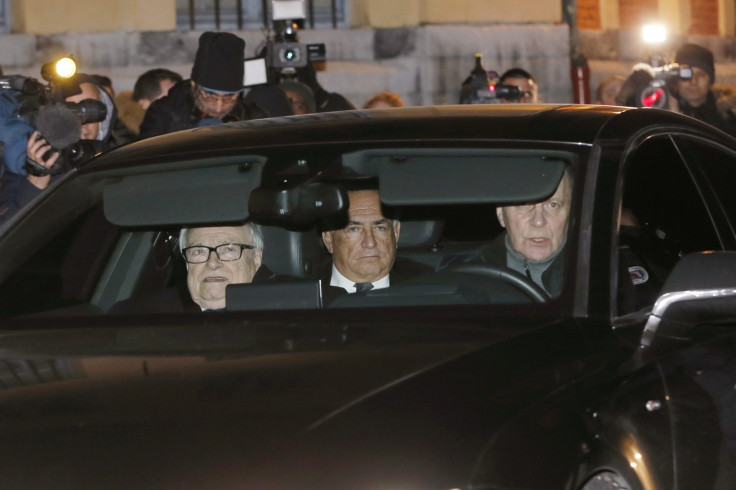 A French prosecutor has asked a criminal court to acquit Dominic Strauss-Kahn, the former International Monetary Fund (IMF) chief, of pimping charges for his alleged role in a sex ring involving prostitutes.
"Did Dominique Strauss-Kahn pay prostitutes? The answer is no. Did he pimp prostitutes for others? The answer is no," prosecutor Frederic Fevre told the court in Lille before requesting Strauss-Kahn's acquittal.
"Our legal system must take pride in never convicting someone if there is any doubt. I therefore request his acquittal, pure and simple," said Fevre.
The 65-year-old faces charges of aggravated pimping in connection with a sex ring revolving around the city's Hotel Carlton where orgies, described as "carnage with mattresses all over the floor", were held.
The trial, is due to finish on Friday with closing statements from the defence on Wednesday, but a verdict is not expected immediately.
Difficulty of potential conviction
The prosecutor's latest demand has highlighted the dilemma over a potential conviction of the prominent Socialist.
Investigating magistrates, who originally sent the case to trial over the objections from the same prosecutor, argued that the former IMF head initiated parties involving prostitutes from 2008 to 2011 in Lille, Paris, Brussels and Washington.
Under French law, investigating magistrates have the right to overrule prosecutors' initial recommendations to drop a case.
The Lille prosecutor had already urged, 18 months before the trial began, that the charge of "aggravated pimping" should be dropped, but two examining magistrates who led the investigation insisted he must appear in court.
During his testimony on 10 February, Strauss-Kahn told the court he attended only four orgies a year because he was too busy dealing with the financial crisis.
Strauss-Kahn, denies the accusations, claiming that he did not know the women who took part in group sex were prostitutes.
He added that he was not aware that the women in question had "prostitutional character" and rejected reports of a number of wild orgies between 2008 and 2011.
"I have committed no crime or offence," he wrote in a letter read by the court. "When you read the criminal complaint you get the impression it was this frenetic activity," he said. "But it was four times a year, not more than that. It wasn't this out-of-control activity."
If convicted, Strauss-Kahn faces a maximum of 10 years in jail and a fine of up to €1.5m (£1.29m).
A prominent Socialist, Strauss-Kahn was tipped to become French president before being accused of sexual assault by a New York hotel chambermaid in 2011. The US criminal charges were subsequently dropped.
© Copyright IBTimes 2023. All rights reserved.