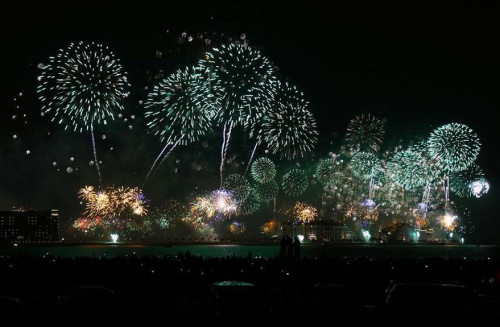 Dubai set a new record for the largest ever fireworks display in the world, the Guinness World Records has confirmed.
Over 500,000 fireworks were used during the New Year celebrations which lasted around six minutes and covered a distance of over 94km (61.6 miles) of the city's seafront.
The pyrotechnics lit some of Dubai's top landmarks, including the Burj Kafila, the world's tallest tower, the Burj Al Arab, Palm Jumeirah and the World Island.
The fireworks display was planned for ten months and was aimed at beating a record set during a spectacle celebrating the golden jubilee anniversary of Kuwait's constitution in 2012.
As many as 77,282 fireworks were set off during the display that took place along the shoreline of Kuwait City and lasted an hour.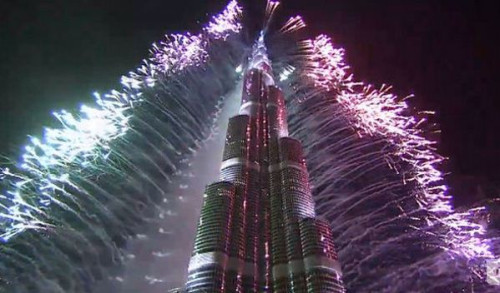 "Dubai's attempt broke that benchmark by some margin, with enough fireworks launched within the first minute of the display alone to surpass the previous record," the Guinness World Records said in a statement.
Dubai's fireworks display was designed by a US-based firm, Fireworks by Grucci.
At least 100 computers were used to synchronise the performance along with a choreographed musical soundtrack.
"In the build-up to the event, more than 200 expert technicians worked 5,000 man hours to ensure that the fireworks' timing was accurate down to the millisecond."
Watch a video of the spectacular fireworks in Dubai here.