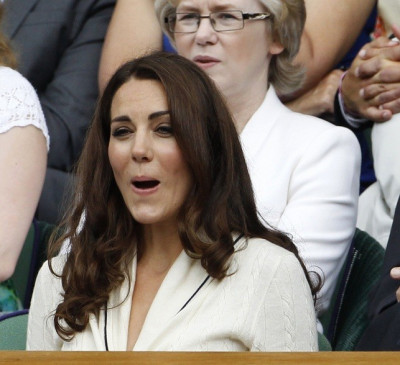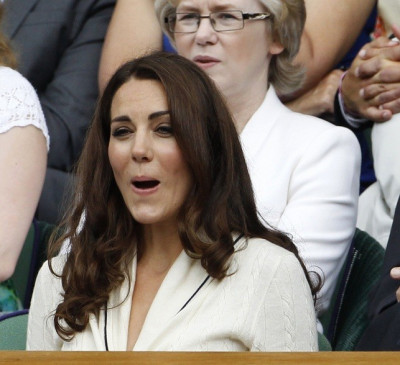 Kate Middleton treated Wimbledon to an array of facial expressions as she cheered on Britain's Andy Murray in the quarter-final.
The Duchess of Cambridge, who sat beside her husband Prince William in the royal box, was clearly gripped by the game and served up a volley of faces.
She oohed, she aahed, she grimaced, she hid her face with her hand, and at one stage she stifled a tense sneeze as the drama unfolded before her.
Theeups and downs of Murray's game were clearly mirrored in Kate's expressions - and she has never been one to hide her feelings.
The 30-year-old fashionista chose a white sailor dress by Alexander McQueen to watch Murray take on Spanish tennis star David Ferrer, the World No 5.
She teamed her dress with navy blue heels and a Jaegar clutch purse.
IBTimes UK has a look at the many faces of Kate Middleton.