E3 2017's biggest news stories: Xbox One X, Beyond Good & Evil 2, Metroid's return and more
A round-up of the best and most exciting announcements of this year's video game trade show.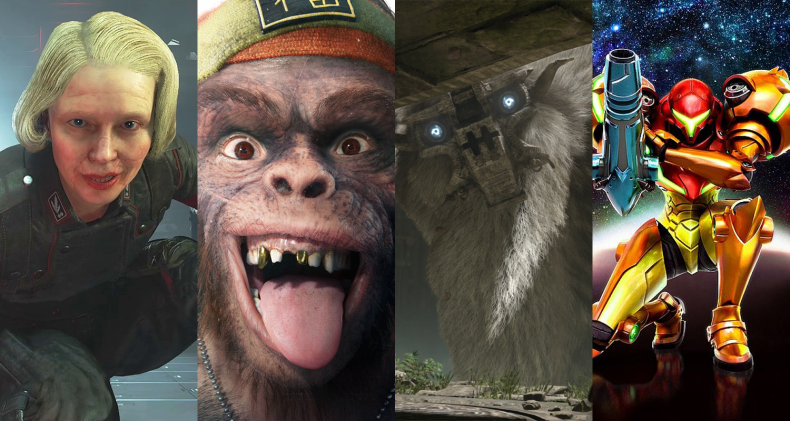 Four intense days of E3 news and announcements have now given way to three days of play as the Los Angeles Convention Center's doors swing open for members of the industry, the media, and paying fans.
As we look back at (and recover from) six press conferences in four days, let's run through the biggest and most important news stories of this year's E3 extravaganza.
It began on Saturday night (10 June) at EA Play where the publisher and RPG pioneers BioWare announced its brand new IP Anthem - for which both have enormous expectations.
A short teaser set up a sizeable gameplay demo that capped off Microsoft's show the next night, showing a third-person sci-fi action RPG focused on cooperative play between two to three players.
Microsoft's show began, as expected, with the full reveal of Project Scorpio - it's immensely powerful 4K games console. It's called Xbox One X, it's going to cost £449.99 and it launches on 7 November.
Supporting the console's release will be Forza Motorsport 7, announced at the show and releasing shortly before the console, and Crackdown 3, which will launch alongside it on 7 November.
Xbox's rapid-fire show also include the announcement that PlayerUnknown's Battlegrounds, an early-access, battle royale-style multiplayer shooter, will debut on Xbox One as a "console launch exclusive".
Having sold over 3 million copies already this is big news for the evolving game's future and a great acquisition for Microsoft. There are a lot of people without PCs who are very eager to try out the game, and this will be their first chance to do so.
Towards the end of Microsoft's show, Xbox boss Phil Spencer came out to discuss his team's successful backwards compatibility initiative, which has brought Xbox 360 titles to Xbox One for two years now. He announced that original Xbox games would soon be joining the service, and not just that, but that the original discs will work in Xbox One consoles and there will be online support.
In the early hours of Monday morning Bethesda's presentation offered little in the way of surprises, but still impressed with its two expected announcements. The Evil Within 2 had an impressive trailer, but the lengthy, varied look at Wolfenstein 2: The New Colossus was astounding.
Mixing live-action parody sequences with in-game cutscenes and a hefty look at its unflinching gunplay, the trailer was as fun and thrilling as Machine Games' successful 2014 reboot, The New Order.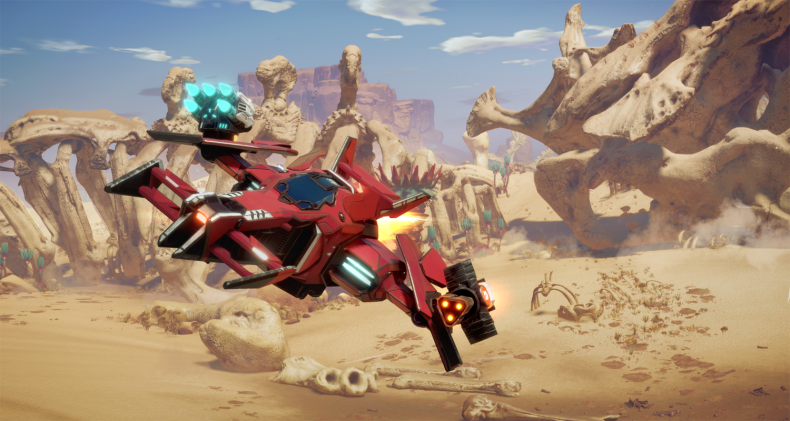 Nobody expected Ubisoft to have the best press conference of E3, but that ended up being the case. The French giant's completely Tom Clancy-free showcase was a delight peppered with announcements, including two new IPs.
Of these, Starlink: Battle of Atlas struck as the one most likely to be a massive success. The game, developed by Ubisoft Toronto, is the publisher's first foray into the lucrative 'toys-to-life' genre popularised by Skylanders and Lego Dimensions, which bring separately-sold toys into video games.
In the case of Starlink those toys will be modular space ships, attached to video game controllers, which can be customised with new parts offering new abilities in the game.
Basically, you're eight-year-old self probably would have gone nuts for the idea, and there's no reason to believe children won't be just as excited by the prospect when the game launches late next year.
Ubisoft likes to end its shows with a surprise. This has typically meant a new IP (Watch Dogs, Steep) or a brand new game in an established series (Ghost Recon: Wildlands), but this year it was the unexpected return of Beyond Good & Evil 2.
It's been years since we last saw the game, and it has changed enormously. The game is now a prequel set in a "massive, seamless online environment". Players will take on the role of pirates in a distant solar system with an animalistic populace.
Sony's showcase was a disappointment after two legendary showings in as many years, but the PlayStation briefing still had some surprises. The biggest of these was the remake of Shadow of the Colossus from the team behind the PS4 remasters of the Uncharted trilogy.
The game is a classic in every sense, and remains a unique video game with a far-reaching influence (see The Legend of Zelda: Breath of the Wild's stamina meter). Here's hoping developer Bluepoint do the game justice.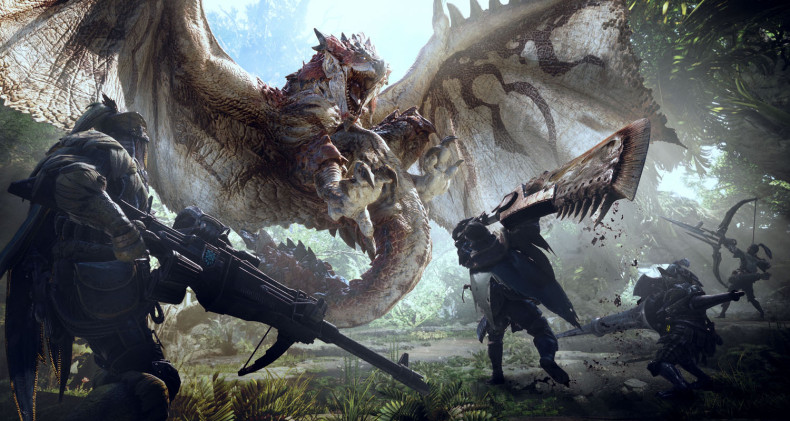 Monster Hunter World would have been a bigger surprise if it hadn't leaked before the show, but its significance is still huge. The Capcom series has an enormous following in Japan, but most of its success in recent years has been on Nintendo systems, so a release on PS4, Xbox One and PC is pretty massive.
Finally from Sony is the announcement of Skyrim VR, which was unexpected despite Bethesda teasing its Fallout 4 and Doom VR games at its own event, and the company's continuing efforts to sell Skyrim back to people as many times as it can.
Skyrim is huge though, and it's a great game, so the news of it entering virtual reality in its entirety is certainly intriguing and sure to generate a ton of interest.
This brings us to Nintendo's press conference, and its two biggest announcements. Metroid is back in a big way, with Metroid Prime 4 announced for Nintendo Switch and Metroid: Samus Returns announced for release on 3DS this September. The former will be years away from release, which is why the latter was such a pleasant surprise. For the first time in years, Metroid fans have something to celebrate.
A Pokémon-centric event held last week left fans disappointed after rumours that a version of last year's Pokémon Sun and Moon was in development for Switch proved not to be true. To remedy this, CEO of The Pokémon Company Tsunekazu Ishihara announced that Game Freak had begun work on a "core RPG Pokémon title" for Nintendo Switch. Inevitable, but exciting news all the same.
A final story, separate from the main press conferences, concerned Sony's dismissive attitude to cross-platform play evidenced in its decision not to allow PS4 players of Minecraft or Rocket League play with players on Xbox One, PC or Switch.
Allowing it would benefit the other systems and open up the door for further games to request such functionality, but Sony's stance negatively affects smaller games and their players. These games have enough trouble fostering audiences without having them split between platforms, and cross-platform play would be a huge help.
For all the latest video game news follow us on Twitter @IBTGamesUK.