With Nintendo Switch it's not about the quantity of third party games but having the right ones
Quality not quantity is the name of the game for Nintendo Switch at E3 2017.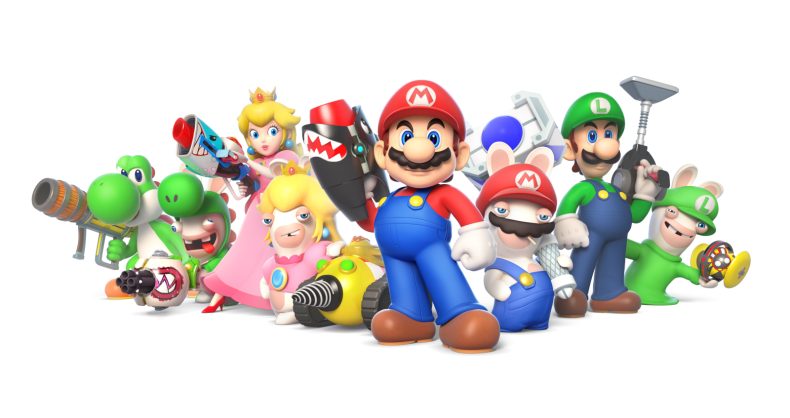 Nintendo rolled into E3 2017 with the confidence that comes from knowing its initially derided, experimental Nintendo Switch console has been a resounding success since its launch in early March.
It's predecessor, the Wii U, endured a miserable reign that is long-forgotten at this point, with the Nintendo Switch winning hearts thanks to its novel approach to play at home and on the move, and bolstered by a line-up of first-party games that has, so far, boasted hit after hit.
The Legend of Zelda: Breath of the Wild, Mario Kart 8 Deluxe and Arms put paid to any fears that Nintendo is hedging its bets with Switch, delivering top tier gaming joy of the kind the Kyoto company is renowned for.
Not only that, but Splatoon 2 and the beautifully bonkers-looking Super Mario Odyssey are arriving before Christmas, while the newly-announced Metroid Prime 4 and a full Pokemon game are also in the works.
It's fair to say that the Japanese giant is putting its internal development teams to good use. But there's an elephant in the room, one that is fresh from squashing the Wii U's chances of ever attaining mass appeal: third-party support.
It's quite obvious that Switch doesn't have the bumper third-party roster that the Call of Duty and Batman: Arkham-toting Wii U enjoyed in its first year, but even these instantly recognisable, big-brand franchises couldn't help the Wii U as it stumbled out of the blocks.
Thankfully E3 has proved that when it comes to the Switch, Nintendo has learnt its lesson and is approaching the issue with tact, playing into the home-handheld hardware's innate strengths.
At E3 this approach has made itself clear, starting at EA's E3 showcase on Saturday (10 June) with Fifa 18. Despite murmurs of disappointment that the portable edition of the football franchise would be lacking a few notable features, the actual product seems relatively feature-rich, including as it does the incredibly-popular Fifa Ultimate Team mode.
EA bragged that Fifa 18 on Switch is the 'deepest portable Fifa game ever', a claim that anyone who played the diluted versions of Fifa on PS Vita will have no trouble believing, but it looks the part so far and the prospect of whipping off the Switch's Joy-Cons for a quick game of 1v1 tabletop Fifa is hard to deny.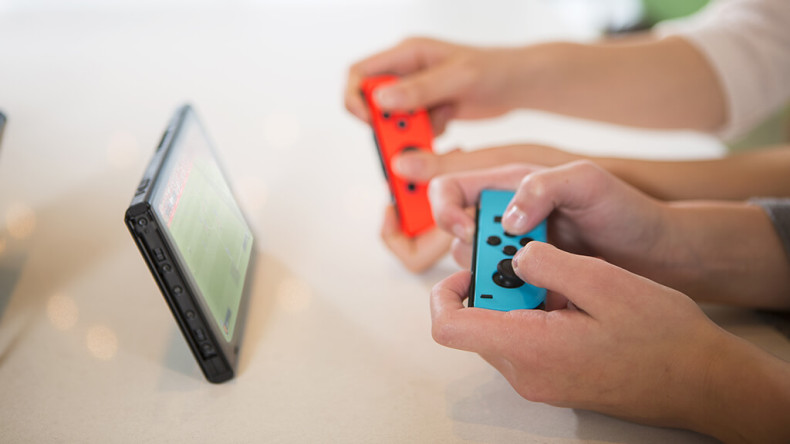 Bethesda followed later with its upcoming port of Skyrim, but it was Ubisoft's conference where the Switch's star rose a little higher. Long-rumoured and now somehow actually a real thing, Mario + Rabbids: Kingdom Battle looks wonderfully insane.
Mixing Super Mario's colourful characters with the inane nonsense of Ubisoft and Rayman's gibbering Rabbids shouldn't work, but we're not alone in wanting to play it after seeing its strategy-lite turn-based blaster battles in action.
Nintendo handing over development of what is ostensibly a Mario game to another studio is a bold move, but one that could pay off handsomely.
The final marquee third-party game announced for Switch in Los Angeles was Rocket League. We implore you to try and think of a game that fits the console's get-up-and-go ethos more appropriately than Psyonix's car-footballer. The ability to link up to eight Switches or local play promises to be a blast, and cross-platform online play with Xbox One and PC is the icing on the cake.
These are all games that play into the Switch's design and Nintendo's desire to prioritise fun over resolutions and framerates. Who doesn't to play Fifa or Rocket League on the move? Or a madcap reimagining of X-COM with Minion-like rabbit pests?
With Nintendo churning out classics at an alarming rate, superb games for Switch aren't hard to come by. As such, Switch doesn't need a deluge of (mostly awful) third-party games like the wildly successful Wii, or a shallower pool of established franchises like the resoundingly less successful Wii U.
What it needs is the right third-party support, with games that recognise that the Switch is an entirely different proposition to the Xbox One or PS4 - games that are as comfortable on a TV as they could be on a park bench with friends or on a train tray table on a long commute. Games like Rocket League, Fifa and Mario + Rabbids fit the bill.
Without even counting the independent developers, which are bringing the delights of Owlboy, Stardew Valley and Rime to a portable device, the early going for Switch support is steady, tentative and firmly on brand with Nintendo's long-term plan.
Nintendo is never likely to have the third-party support Microsoft and Sony enjoy with PS4 and Xbox One, but quantity won't matter if Nintendo continues to pick not the biggest third-party games, but the right ones.