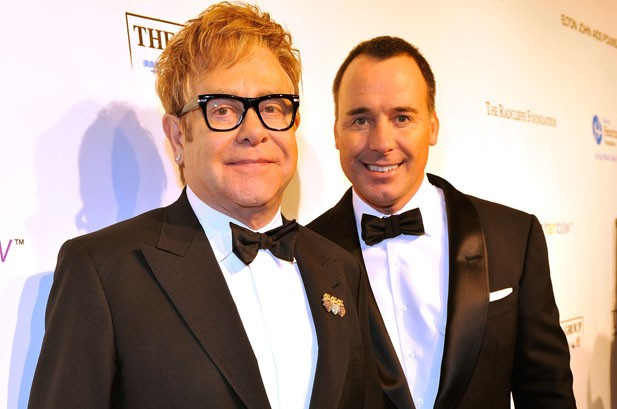 Sir Elton John's lawyers have slammed claims that he sexually harassed a former bodyguard as "patently untrue". The singer was recently hit with a lawsuit by Jeffrey Wenninger, who alleges that John exhibited inappropriate behaviour when he worked for him.
According to TMZ, the plaintiff's lists of offences include John allegedly putting his hands down his trousers as they rode in a car together, twisting his nipples while calling him a "gorgeous thing" and attempting to put his fingers between Wenninger's butt cheeks. The suit also alleged that on another occasion, the Candle In The Wind hit maker told the security detail to "get your todger out" and "say hello to Uncle Elton".
Court papers add that despite Wenninger's verbal and physical protests, the father-of-two continued his campaign of harassment. John is also accused of battery in the case filed in Los Angeles. His legal team state that he is seeking damages for "being placed in fear for his physical well-being," adding that he "suffered and continues to suffer extreme pain and mental anguish to his mind and body".
TMZ adds that while Wenninger's lawsuit includes three alleged incidents involving the singer in 2014, he claims that similar acts happened "on many other occasions" throughout his employment, "escalating in frequency and intensity after 2010".
The 69-year-old's record company Rocket Entertainment Group has since issued a statement in which it vigorously refuted the claims. "This baseless lawsuit is brought by a disgruntled former security officer seeking to extract an undeserved payment," said Orin Snyder, a US attorney for the company. "These claims are patently untrue and contradicted by numerous previous statements made by this plaintiff. We will not give in to his latest abuse of the legal system."