WATCH: Emma Watson in New Lancôme Perfume Campaign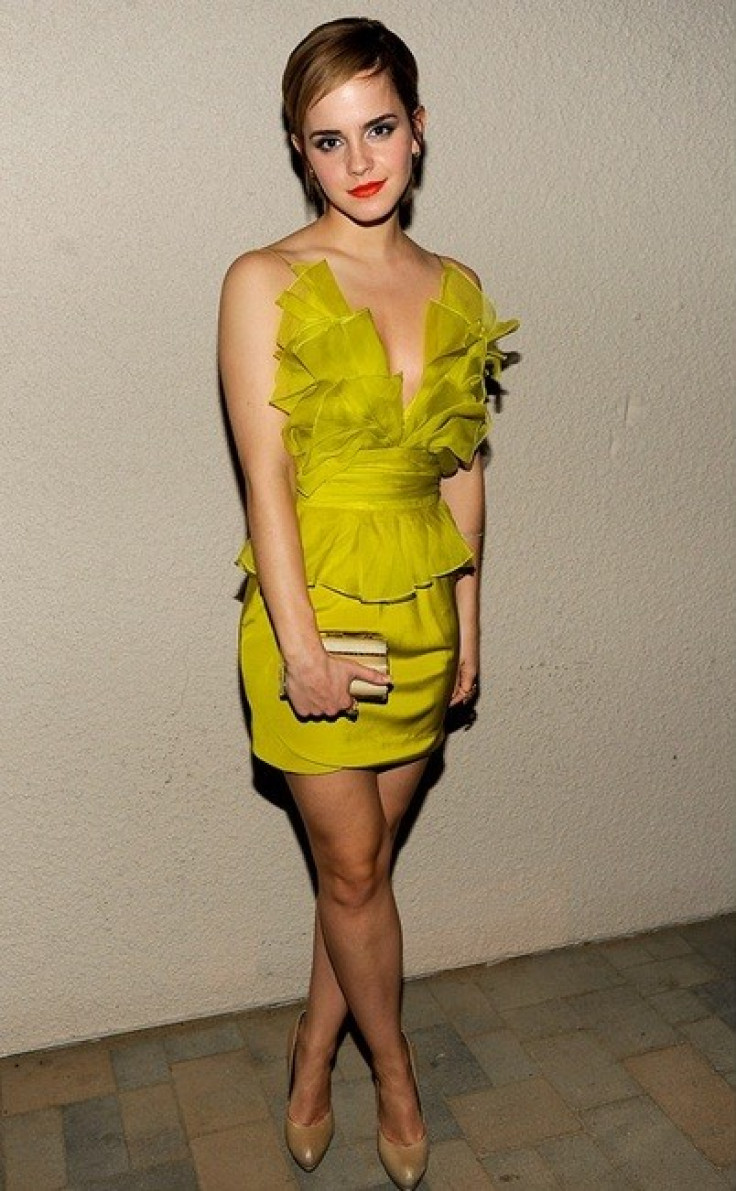 Women of the hour Emma Watson has stuck big with her first beauty campaign for beauty giant Lancôme.
It seems Watson has put the magical Harry Potter franchise behind her, ditching the classic English Rose chic for a slightly edgier look, while filming a campaign for Lancôme Trésor Midnight Rose perfume.
The beauty brand has released a behind-the-scenes video that shows the making of the 'Harry Potter' actress's fragrance commercial.
Captured through the lens of Mario Testino, a love story between Watson and male model Cyril Descours seems to be at the center of this soon-to-be-released ad for the label's Trésor Midnight Rose perfume, a follow-up to the iconic Trésor fragrance.
And withEmma seen getting close with hot French actor Cyril Descours on set, we can't wait to see the campaign.
The former child star, who is the face of the brand, confessed she wasn't much of a fragrance connoisseur before joining the project.
She said: 'I didn't really like perfumes before because I thought they were heavy, but this one is really light and playful.
Watson follows in the footsteps of Hollywood stars Kate Winslet and Penelope Cruz who fronted advertising campaigns for the French company in the past.
The actress-turned-model was also rather pleased to be working with Mario Testino again "He's someone I trust implicitly."
WATCH Emma behind the scenes on her Lancôme shoot here: http://www.youtube.com/watch?feature=player_embedded&v=c_fzJ_Z0G00
© Copyright IBTimes 2023. All rights reserved.