It could easily be branded the year of the wearable, but 2014 was responsible for much more than chunky smartwatches.
We saw Samsung finally listen and produce a pair of phones which put design and premium materials in the spot light. Apple continued to excel, but the iPhone 6 bendgate headache put more than a metaphorical dent in the iPhone's dominance.
Meanwhile: under new CEO Satya Nadella, Microsoft's acquisition of Nokia was completed; Sony produced more flagships than we had time to write about; and BlackBerry stunned us all by not only clinging to existence, but proving they are capable of producing a phone with world-class build quality and unique design.
---
Apple
---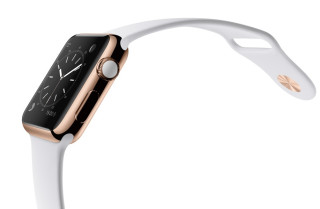 After months of promising new product categories, Apple finally revealed the Watch, a wearable it hopes will become its first rung on a ladder to the lucrative luxury and high fashion markets.
A smartwatch offering notifications and fitness tacking, the Apple Watch may start at $349 (£220, €285), but gold versions will cost considerably more, as Apple plans its assault on the luxury tech market.
Elsewhere, the iPhones and iMac received strong updates, but 'bendgate' was a PR storm Apple could have done without, the iPad mini 3 was all-but ignored for its annual update, and we're still waiting for that television...
---
Samsung
---
Lessons were learnt at Samsung in 2014, but not until it released the Galaxy S5 and Gear smartwatch range to a lukewarm response. It was the new Galaxy Alpha and redesigned Galaxy Note 4 which saved the day, their stylish metal chassis finally replacing the cheap, tacky plastic of all previous Samsungs.

The company also fired its closest shot yet at the iPads with the Galaxy Tab S range, and wowed us with the Gear VR headset and Note 4 Edge, both proving the company knows innovation means more than churning out phones in dozens of different sizes.
A-: Some big improvements from last year, Samsung addressed its design shortfalls and recaptured its innovation mojo.
---
Microsoft
---
New CEO Satya Nadella continued Steve Ballmer's mission to unify Microsoft's products and services under one name, just as its acquisition of Nokia's phone-making business was completed. Windows Phone is still very much in third place behind Android and iOS, but unifying it with Windows for desktop, the Surface tablets, and Xbox ecosystems will be Microsoft's best chance to close the gap.
It's a shame the widely-anticipated Surface Mini was canned at the last minute - and we're yet to see what Microsoft has planned for the future of Lumia - but unity under the upcoming Windows 10 is where we will see Microsoft play its strongest hand.
B: With a new leader and its own phone company ready to go, Microsoft has spent enough time planning and now needs to show us what's next.
---
Motorola
---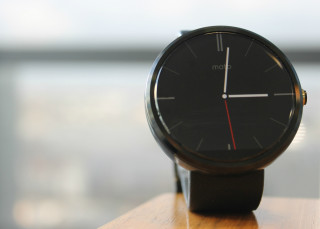 This was a stellar year for Motorola, thanks to the excellently priced Moto E and second-generation Moto G, plus the uniquely customisable Moto X.
The company also took an early lead in the smartwatch race with the Moto 360, but the market was quick to respond and now an even more desirable model will be yearned for in 2015.
Despite being sold by Google to Lenovo after just 18 months of ownership, the search giant recruited it to build the Nexus 6, Google's first foray into the phablet market.
It's perhaps telling that Google chose Motorola as the company to take its Nexus phones across the £500 barrier for the first time.
A: Having three unique handsets spread thoughtfully across the market was Motorola's greatest asset in 2014, and made sweeter thanks to one of the year's most desirable smartwatches.
---
Google
---
A year ago we praised Google for daring to dream bigger than anyone else in Silicon Valley, but its most high profile moon shot fell by the wayside, as interest in Glass waned and a project to turn two enormous barges into showrooms for the smart specs was jettisoned. Meanwhile, the Cardboard virtual reality headset felt more like it was poking fun at the Oculus Rift than showing us the future.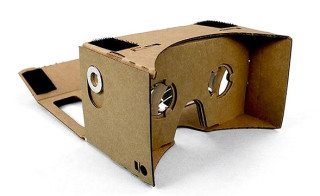 But there was still plenty for Google to cheer about. Driverless cars and buying a former Nasa hangar for space research kept headlines rolling in from the mainstream press, while Android received its largest visual makeover yet with version 5.0 (Lollipop), and Android Wear gave the smartwatch market a shot in the arm - but continued momentum through 2015 will be needed to make it prosper.
B: The Glass dream may be cracking, but as the Android cash cow continues to grow, Google finds itself at the helm of the smartwatch market.
---
Sony
---
A strong year for Sony saw it produce two sets of flagship handsets and some impressive tablets, but we wonder for how much longer its updating of hero handsets every six months can go on.
With the three-pronged Z3 range of two phones and a tablet we reckon Sony has finally got to where it needs to be - and although it took a few months to arrive, PS4 Remote Play will surely draw business away from its rivals.
A: Sony excelled in the phone market this year, and remains a player in the smartwatch and wearable space too, but conservative updates here could leave it in danger of being crowded out by Samsung, LG, Motorola and Apple.
---
BlackBerry
---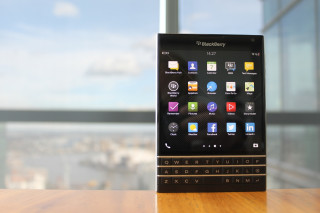 Having failed to sell itself last year, BlackBerry kept its head down for much of 2014, but when it emerged from the trenches it held aloft the Passport, a phone unlike anything we'd ever seen before.
The square handset was far too large to use in one hand, had a trackpad integrated into the physical keyboard, and even looked like it was wearing a suit. But superb build quality and quirky looks were enough to impress the BlackBerry faithful.
Under new CEO John Chen and with the BlackBerry Classic, the company is now looking to win back the mid-market customers and Bold users it lost so dramatically, through a blend of what it always knew and what it's learnt in the last two difficult years.
C: Still being here is encouraging news, but the draw of a quirky phone like the Passport won't last long. The Classic needs to sell by the bucket-load to be a success.
---
HTC
---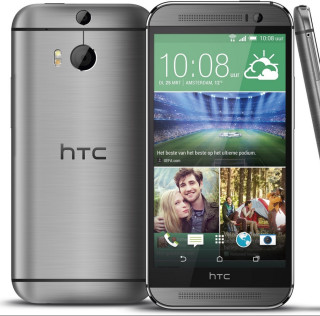 The excellent One (M8) was the highlight of HTC's year, but arriving way back in March meant it had little to shout about for the following nine months.
A mini version was well received but overpriced, while the Desire Eye was praised more for its unique looks and good value than its huge front camera.
As for the RE action camera, HTC's first foray into GoPro's backyard never really got out of the starting blocks.
HTC's year ended in a partnership with Google and the Nexus 9 tablet, the first product to be sold running Android 5.0 Lollipop.
Being selected as a Nexus manufacturing partner is a big deal for HTC, but the Nexus 9 wasn't the One (M8) Tablet we were hoping for.
B: HTC did the best job it could on limited resources, and gave Samsung's Galaxy S5 a bloody nose with the One (M8) in the process. But there was little else to write home about, and the RE camera felt like the product of a company short on ideas.