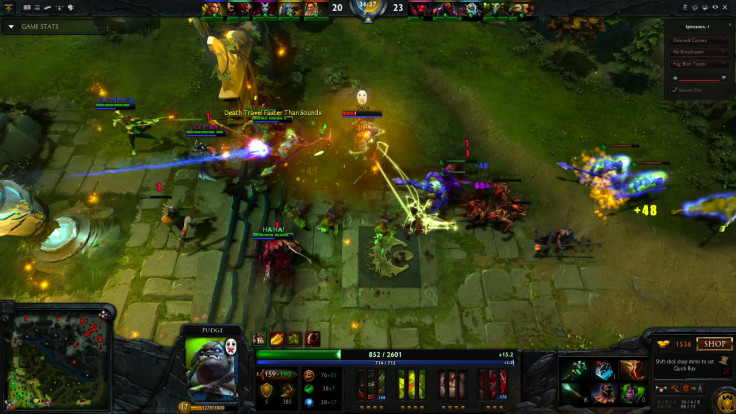 The International Dota 2 Championship was an enormous success for organisers Valve, grabbing headlines for its enormous $18m (£11.5m) prize pot, which meant a $6.6m bounty was split between members of winning team Evil Geniuses.
Despite the ever-growing summer tournament's success and the huge amount of money Valve made from the event, the company is not in a rush to hold a world championship for its other popular eSports title Counter Strike: GO. Speaking to IGN, Valve's Erik Johnson said: "We're pretty comfortable with different projects taking different approaches to solve similar problems. As a company we actually learn more when we do that.
"If we all point everything in the same direction, we'd have a real blind spot for when we're screwing up. In some ways, you want to diversify a bunch of decisions across different projects because you zero in on the right answer quickly, as opposed to 'we have this thing that's working, everybody do that right now."
Johnson was also asked if Counter Strike would be heading to Valve's new Source Engine 2, like Dota 2 will be later this year. "I'm sure it'll end up on Source 2 at some point," he said. "Counter Strike is growing. Dota 2 is all we're talking about right now."
For all the latest video game news follow us on Twitter @IBTGamesUK.