Evo Championship: Super Smash Bros Wii U, Mortal Kombat X and Tekken 7 join 2015 lineup
Ultra Street Fighter IV returns to headline Vegas event.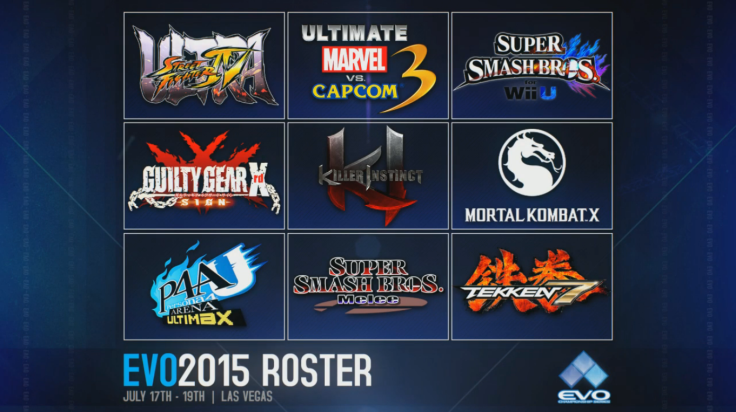 The full lineup of games for this year's Evo Championship Series fighting game tournament has been announced, with three major new games joining the like of Ultra Street Fighter 4 and Ultimate Marvel vs Capcom 3.
Nintendo's Super Smash Bros on Wii U debuts at the competition alongside the GameCube iteration of the series Super Smash Bros Melee, which returns.
The tournament will also include two unreleased games in the form of Mortal Kombat X (due for release in April) and the arcade version of Tekken 7 (due in Japanese in March).
Guilty Gear Xrd Sign and Persona 4 Arena Ultimax join the returning Killer Instinct to complete the lineup.
The event will take place July 17-19 at the Paris Las Vegas Casino in Las Vegas.
The lineup announcement was made by Evo co-founder Joey "Mr Wizard" Cuellar and broadcast over streaming service Twitch from Twitch's San Francisco headquarters.
Cuellar's decision to include two Smash Bros games was made to appeal to the "new blood" joining the series with the release of the Wii U version last year, and to older fans who cherish the series-best GameCube version.
Nintendo have been making strides over the last year to make Smash Bros a game of choice at eSports fighting tournaments, even holding their own open invitational to promote the game during last year's E3 event in Los Angeles.
© Copyright IBTimes 2023. All rights reserved.