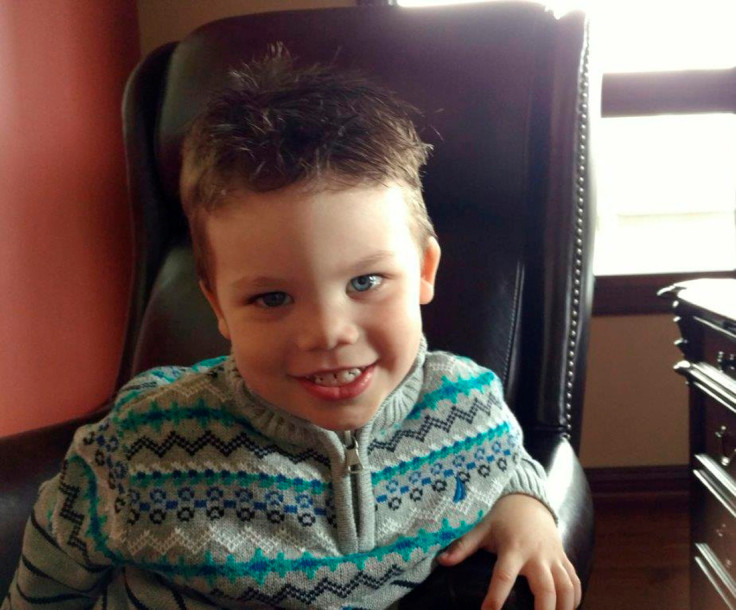 The father of toddler Lane Graves, who was killed by an alligator near the Disney World Florida resort, put his hand into the animal's mouth to try and save his son, it was revealed on Wedensday (24 August).
The final report into the death of the two-year-old was released by The Florida Fish and Wildlife Conservation Commission, which states he died from a crushing bite to the head and drowning. The agency report ruled the boy did nothing to provoke the alligator and that the death has been classed as a predatory attack.
Lane was grabbed by the 7ft reptile on 14 June as he played in the shallow water of the Seven Seas Lagoon at the Grand Floridian resort in Orlando while he was on holiday with his parents and two siblings from Nebraska. Lane's father, Matt Graves, grappled with the alligator, but his son was pulled away and drowned by the animal.
Guests said they saw the alligator swimming in the lagoon prior to the attack, while several holiday makers witnessed the alligator taking the boy away. 16-year-old tourist Peter Courakos said: "The alligator first came in head first toward the beach but turned around once it had the child in its mouth. It crawled back into the water headfirst."
Tourist Shawna Giacomini told investigators that she reported an alligator sighting to a Disney employee 45 minutes before the attack, after her two daughters spotted the alligator five feet from shore.
The sheriff's office report said that Disney lifeguard Christopher Tubbs saw Lane being dragged away 20ft from the shore. "He saw the alligator start slash(ing) around and the shoes went under the water and the alligator began its death roll."
Lane's body was recovered about 18 hours after the attack. Officials confirmed that the alligator was captured before being euthanized.
Lane's parents have said they don't plan to sue Walt Disney World over the death Sky News reports. Following the attack, Disney World erected a fence around the area and posted warning signs and have prohibited fishing in the area.