Final Fantasy 15 director reveals details on main story length, frame rate and more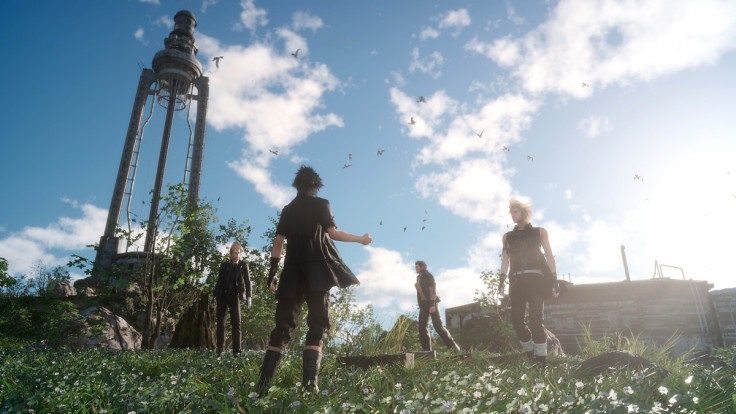 Final Fantasy 15 director Hajime Tabata has revealed several details about the highly-anticipated game including gameplay time, airships, graphics and more.
Tabata discussed some of the game's features during a NicoNico livestream by Famitsu, a Japanese game magazine, ahead of the big Uncovered: Final Fantasy 15 event on 30 March that is expected to reveal the game's release date and other "surprises."
According to Tabata, development on the Japanese RPG is going well and is expected to have "more volume" than the developers at Square Enix had anticipated. The game's main scenario has been increased from 40 hours to 50 hours, giving fans and newcomers plenty of gorgeous gameplay and discovery.
The team is currently working on getting the frame rate to run at a constant 30fps. However, Tabata added that there have been moments during development where visuals "breaks 30," which could force the studio to make continual tweaks and adjustments until Final Fantasy 15 goes gold for its launch this year.
Tabata has also confirmed that the game will feature airships, a welcome announcement for Final Fantasy fans, proclaiming that their introduction in the game will provoke the response, "This is the kind of airship that should be in Final Fantasy 15."
One of the most iconic enemies in the Final Fantasy universe, Cactuars, will also make an appearance in the game. The speedy little cactus monsters will be powerful and fast enough to dodge the game's protagonist, Noctis's Shift Breaks or warp capabilities, essentially increasing the difficulty of defeating the prickly little devils.
Originally named Final Fantasy Versus 13 back in 2006, the title was renamed at E3 2013 and will be the 15th instalment in the Final Fantasy series. The game's release date has been rumoured to release on 30 September, according to Gematsu, which cites three independent and "reliable" sources.
The Uncovered: Final Fantasy 15 event will be held on 30 March at the Shrine Auditorium in Hollywood, California at 7pm PDT and is expected to showcase a playable tech demo and disclose a release date besides the game's resolution and other key "surprises that speak to the full entertainment experience."
Final Fantasy 15 will be released for the PlayStation 4 and Xbox One.
© Copyright IBTimes 2023. All rights reserved.