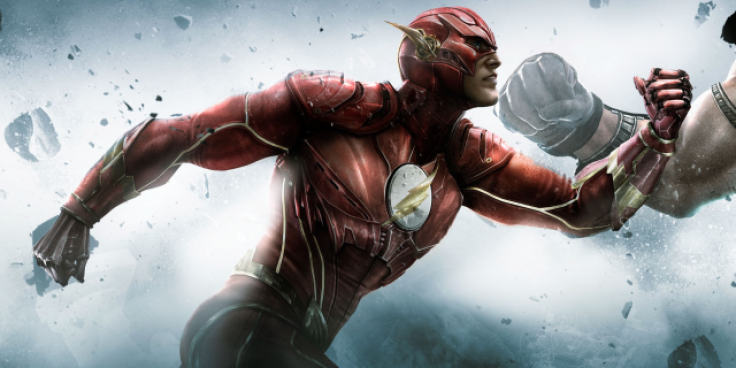 As much as fans would like that to happen, the Warner Bros and DC Entertainment's TV and Cinematic worlds will not co-exist. Despite the fact that, in the comics, The Flash deals with multiverses, producer Charles Roven, who is part of the DC Cinematic Universe Brain Trust and is a producer on The Flash movie, recently confirmed this separation.
"Our Flash is gonna be not that guy. [Grant Gustin is] terrific in doing [what he's doing]. I think that whether it's The Flash or Arrow, they're doing a great job with the TV shows they're doing Gotham, that show's really terrific. And we obviously wish them the best," Roven said in his recent interview. (via Collider)
"It's gonna be interesting to see what happens when we have a different Flash in a different universe. We're gonna try to stay in our universe and they're gonna be staying, I think, in their universe, and hopefully the audiences will embrace both. I think they can. You know, Supergirl is not in our universe, and that seems to be doing quite well."
According to the report, The Flash (Ezra Miller) is expected to "at least make a cameo in Batman v Superman: Dawn of Justice so we may get our first inkling [of the character] early next year." Meanwhile, the studio has hired writer Seth Grahame-Smith (Dark Shadows, Abraham Lincoln: Vampire Hunter) to pen the script of The Flash movie and also direct it.
Slated for release on 23 March 2018, the film is currently in the pre-production phase. "We are in the script stage. Early, early, early in the script stage," said Roven.
Regarding the look of Flash in the films, an earlier report by Den of Geek stated that his costume will be "tech-based" in an effort to avoid "any comparison to the well designed and received TV version". The website's sources reckon the designers are taking inspiration directly from the Gods Among Us game to come up with an outfit that will "look more like armor".