Floyd Mayweather vs Conor McGregor set to be the most-searched fight in UK as fans struggle to find pubs
KEY POINTS
Only 231 pubs in the United Kingdom will be showing the big-money fight live.
Mayweather vs McGregor is expected to smash Joshua vs Klitschko in terms of online search traffic.
With the Floyd Mayweather vs Conor McGregor fight set to become the UK's most-searched sporting event, fans are struggling to find pubs and bars to watch the bout.
The highly-anticipated boxing fight will take place in just four days as Mayweather will officially come out of retirement and look to take his record to 50-0 against UFC lightweight champion McGregor on Saturday (26 August).
With both fighters expected to earn nine-figure paydays, the bout is being billed as the biggest fight in combat sports history with even US President Donald Trump being invited to the event.
And in terms of online search traffic, "The Money Fight" is expected to smash the record for the most-searched sporting event in the UK, according to a press release by sports pub finder app MatchPint.
Anthony Joshua's win over Wladimir Klitschko back in April of this year is currently the most-searched sporting event in the UK. However, with less than a week to go, the big fight in Las Vegas is already 471% higher in comparison to the Wembley heavyweight fight a week before it was held.
Further data shows that searches for pubs showing the Mayweather vs McGregor fight live in the UK are expected to hit 850,000 by the first bell — 195% higher than the total recorded for the Joshua vs Klitschko fight.
However, the demand surpasses the supply by quite a margin. MatchPint's search data shows that there will be around 4,000 searches per bar for the big fight due to there only being 231 pubs showcasing McGregor's professional boxing debut live in the UK.
In comparison, Joshua vs Klitschko had a total of 781 pubs showing their fight live.
There are a number of factors as to why there is a dearth of pubs. For one, since the fight is being broadcast in Las Vegas, the main event is only expected to start at 5am BST on Sunday morning, which is a major stumbling block for pubs and bars.
Factors like having to apply for a late license, paying for Sky Box Office and also arranging for extra hands to help out during the event have made landlords shy away from opening their establishments despite the huge public appeal of the contest.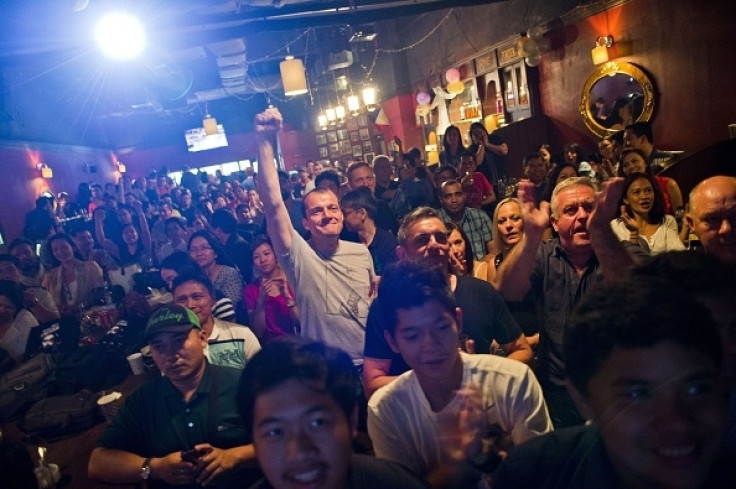 "Despite some initial scepticism, this is an event that has truly captured the public's imagination and we're seeing huge demand for bars showing the fight live," co-founder at MatchPint Dom Collingwood said.
"Whilst that number [231] may be low, we're sure more pubs will realise the potential of the event this week and add it to their schedules.
"If there's one thing for sure, this is not an event to be watched half-asleep in bed, wrestling with a terrible quality stream on your laptop. Get yourself organised, find a pub showing it and enjoy what should be a truly remarkable evening of sport."
A full list of UK pubs showing Mayweather v McGregor live can be found here.
Meanwhile, UK fans can also buy the pay-per-view on Sky Sports and watch it at home for the price of £19.95.
© Copyright IBTimes 2023. All rights reserved.