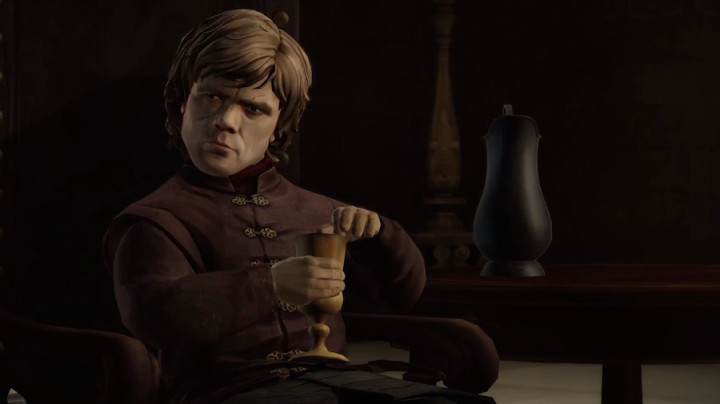 Release dates for the first episode of Telltale's Game of Thrones series have been revealed. According to the studio, the eagerly-awaited game will launch next week across multiple consoles and platforms.
The inaugural episode will launch on PC, Mac and PlayStation 4 (US) on 2nd December followed by its release on Xbox One, Xbox 360 and PS4 (Europe) the next day. By 4th December, the game will also be available on iOS, reports Gamespot.
The game will be available on PlayStation 3 across the US and Europe on 9th December. "The Android release date has yet to be specified, though it is still on track for December," states the website.
Telltale Games, famous for its work on The Walking Dead series, revealed the staggered release date schedule on Twitter.
#GameOfThrones A @TelltaleGames Series Ep 1 #IronFromIce 12/2 PC/Mac; PS4 SCEA 12/3 Xbox One & 360; PS4 SCEE 12/4 iOS pic.twitter.com/dpIwlib6nl

— Telltale Games (@telltalegames) November 27, 2014
.@telltalegames Additional release details for #GameOfThrones Ep 1 12/9 PS3 SCEA & SCEE @Android dates for December forthcoming — Telltale Games (@telltalegames) November 27, 2014
A total of six episodes will comprise the Game of Thrones first season, which is called Iron From Ice. The interactive narrative is centred on House Forrester, a noble house from the Wolfswood in the north, with events taking place during Season Three in the TV show.
GameSpot recently revealed that Ethan Forrester - third-born son from House Forrester will feature in the story. Telltale says he is "drawn to pursuits of the mind, particularly music and books."
Below are the Game of Thrones' PC specs. (via Gamespot)
Windows:
OS: Windows XP Service Pack 3
Processor: Core 2 Duo 2GHz or equivalent
Memory: 3 GB RAM
Graphics: ATI or NVIDIA card w/512 MB RAM
DirectX: Version 9.0
Hard Drive: 3 GB available space
Sound Card: Direct X 9.0c sound device
Additional Notes: Not Recommended for Intel integrated graphics
Mac OS X:
OS: Snow Leopard (10.6.X)
Processor: 2.3 Ghz Intel
Memory: 4 GB RAM
Graphics: 512 MB NVidia or ATI graphics card
Hard Drive: 3 GB available space
Additional Notes: Not recommended for Intel integrated graphics or Mac Minis or early-generation MacBook
Meanwhile, the full launch trailer for Telltale's Game of Thrones will be available to watch on December 1, reports IGN.