Telltale Games Interview: Steve Allison on The Walking Dead, Game of Thrones and Tales From the Borderlands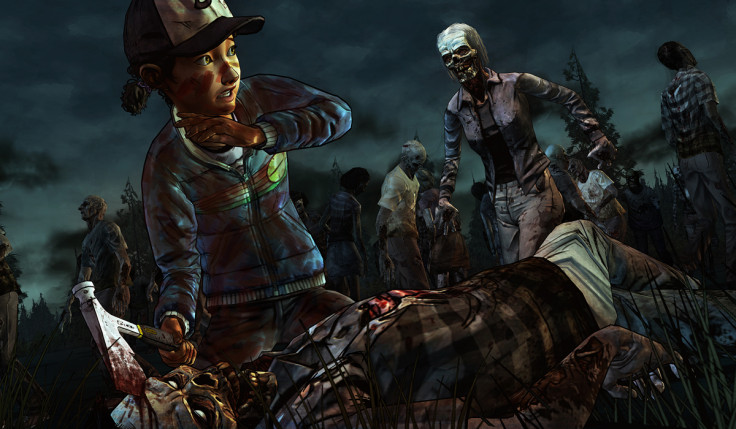 Telltale Games took a while to hone their unique brand of narrative-driven, decision-based gameplay into something successful, but when that success came with their 2012 episodic series based on The Walking Dead, even they couldn't have imagined how big it would become.
The series gripped the video game world, its story inspiring eager chatter among fans about key plot points and how each player handled things differently. Did you attack or defend someone over their stupid decision? Did you leave that character behind to fend for themselves?
In broad strokes the story was largely the same, but on a smaller level it made the player's decisions feel valuable and of real consequence. Pair this with a world in which decisions range from difficult to impossible, and the result was a story like few others in gaming.
Season Two of the game culminated recently and was released on 31 October, 2014, for PlayStation 4 and Xbox One. To mark the release we spoke with Telltale's Senior Vice President of Publishing Steve Allison about Season Two, the Telltale style, and their two new series, Tales from the Borderlands and Game of Thrones.
WARNING: Spoilers for the first two seasons of The Walking Dead game follow...
---
IBTimes UK: How successful do you think The Walking Dead Season Two has been both in its own right, and as a follow-up to season one?
Steve Allison: We're very happy with the continued success we've had with The Walking Dead: Season Two. It's on pace to do slightly better than what The Walking Dead: Season One did in its first 12 months digitally – and that was a good initial 12 months.
Next gen tech opens up new possibilities for all developers. How has it helped refine Season Two and how will it help future Telltale games? Particularly when it comes to the issues of frame rate and load time that have been fairly common in previous games.
We are continually and incrementally evolving our tools and tech that provide the backbone for our games. We build games a little bit differently than most other game companies in that our games are ubiquitous and platform agnostic, so it's always important for us to provide the same experience across a wide range of platforms.
The new next-gen systems by virtue of their increased power certainly provide some performance benefits organically that we are happy about. We have also added asynchronous loading to our upcoming Tales from the Borderlands and Game of Thrones series that significantly improve our loading times versus some of our older game series on all platforms from mobile to next gen consoles.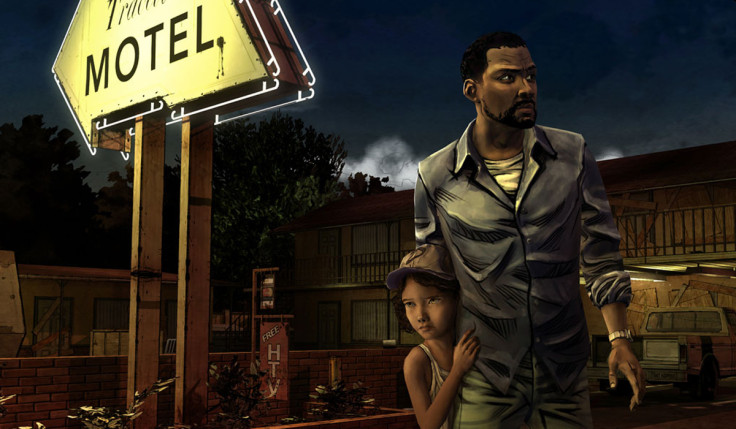 Season One really captured the industry's imagination, but despite its success Season Two hasn't replicated that in the same way. Why do you think that is, and do you think it really matters?
The Walking Dead: Season One really showed a lot of people for the first time that playable stories can be very powerful rivalling - for some people - TV and film-based entertainment in terms of emotional engagement. Discovering that was really magical for a ton of people. We hear from a lot of our fans that it was the first game that ever made them cry. Everything we do after that will not provide people with that first discovery Season One gave in that context, but that doesn't diminish anything as far as we're concerned.
Child protagonists are rare in games, especially ones of such an adult nature. What challenges did having Clem lead the story present, was the plan always to have her lead the series eventually?
It wasn't always necessarily the plan, but as Season One started to come to a close, it simply became clear that the best way to continue Clementine's story was to put her in the lead, and put the player in control of shaping who 'their' Clementine would become. In hindsight, we don't think there's any other way we would have done it. The only challenge was getting over the notion that we ourselves would ever hold back from putting Clem through anything we might have put Lee through just because she was a child.
In Robert Kirkman's world, survival is more binary. As Chuck said in Season One, advising Lee for the sake of Clem's survival, "You gotta consider her a living person, that's it! You're either living or you're not." I think the team really latched onto Chuck's advice early on, and once we did, the rest of the path for the season became much clearer.
Season one fell somewhere between story-driven game and old school point and click. Season Two was closer to the former with fewer puzzles, why is this?
We always have to balance storytelling and interactivity in what we do but the storytelling will always win. When a puzzle can be organic and really make sense within the context of our fiction we are always going to present that to our audience. What we won't do is shoehorn in puzzles to fill time or check a box. The story that we took players through in Season Two just didn't have as many natural moments to build puzzles around, like starting the train to Savannah gave us in Episode 3 of Season One.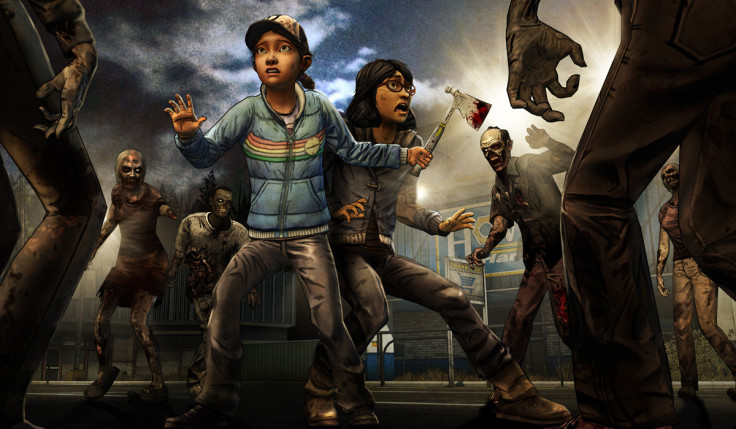 How far along are the plans for Season Three, do you have a basic story in mind?
We have announced that The Walking Dead: Season Three is coming but we're not ready to share any details yet.
Do you ever think about how your Walking Dead story might end? Is a happy ending even possible in this world, or is the fight for survival really about finding smaller, briefer moments of happiness?
[As The Walking Dead creator] Robert Kirkman once said, The Walking Dead is like a zombie movie that never ends and we view it in much the same way. The world is forever changed and the stories now are about the people, how humanity changes and moves on. Individual stories in the universe can have positive endings and outcomes, we do believe that. It can be argued that the traditional definition of happiness probably doesn't apply in the universe of the Walking Dead so I hesitate to use the words "happy ending" as it relates to the franchise.
The Walking Dead has really changed everything for Telltale, and with Game of Thrones, Borderlands, and Wolf Among Us it really feels like you're approaching the height of your powers. Do you feel the same?
Getting to work on all these amazing franchises is a blessing and very exciting for all of us. Do we feel we've reached the height of our powers? No. We're just getting started and we're excited to share news soon about our unannounced projects.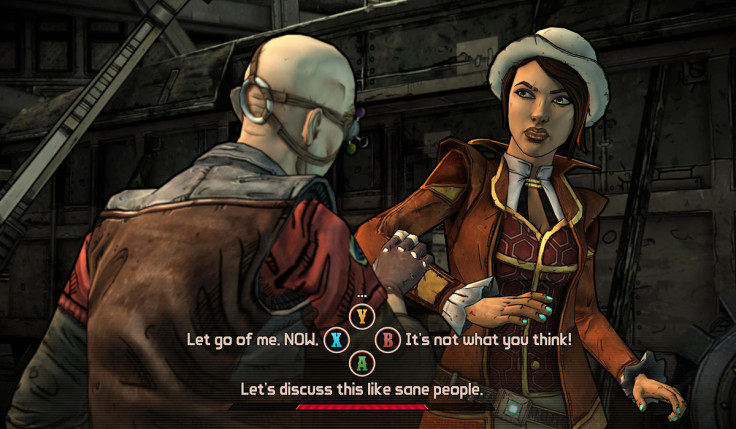 Are you at all worried about Telltale becoming the studio that is known for "only making one kind of game"?
If we're known as the company who only makes Interactive Playable Stories we're totally happy with that. So no, we're not worried about it, we want people to think of us as that company.
How far will future games branch out from the Telltale template already set, or do you believe that template is strong enough to sustain multiple game series as it is?
We always will evolve our story telling toolkit from game to game based on the needs of each franchise and the creative decisions we've made. For example, Tales from the Borderlands adds multi-protagonist storytelling for us layered into the tailored narrative design established with The Walking Dead and it works amazingly well with two playable characters.
In Game of Thrones we're taking that multi-protagonist design even further with five playable characters from the same family whose choices affect everyone in the family, and that adds a whole new layer to things that we're really excited about.
We feel like the core tailored narrative template is very strong and supports multiple IP executions while also being extremely flexible in [taking on board] new narrative designs that I've mentioned here. It will continue to evolve from game series to game series.
How is the Game of Thrones game coming along? What can we expect and when can we expect to see it? Possibly at VGX?
We are on track to launch both premiere episodes of Tales from the Borderlands and Game of Thrones before the end of [2014], so stay tuned.
Thanks Steve.
Pleasure.
© Copyright IBTimes 2023. All rights reserved.