Gennady Golovkin harbours no concerns that the money-spinning "show" fight between Floyd Mayweather Jr and UFC star Conor McGregor will damage his hotly-anticipated middleweight super-clash with Saul "Canelo" Alvarez.
A lucrative cross-code showdown between arguably the two biggest names in combat sports has finally been confirmed for 26 August – three weeks before "GGG" puts his WBA (Super), WBC, IBF, and IBO middleweight titles on the line in a mammoth clash at Las Vegas' T-Mobile Arena that has certainly been a long time in the making.
Mayweather vs McGregor has been roundly criticised by many members of the boxing fraternity, who feel that the UFC's brash lightweight title-holder, deadly in the octagon but a novice in the boxing ring, stands absolutely no chance of beating an undefeated former five-division world champion renowned for his ring craft and elusiveness.
Frank Warren appeared to aim a thinly-veiled dig at Mayweather and McGregor during Monday's (19 June) UK press conference at the London Landmark Hotel, declaring that Canelo-Golovkin was a real fight and not a "freak show".
Addressing the controversial bout during a sit-down with reporters, Golovkin said: "This is not for fighting, this is for business. I think people understand that a true fight, a boxing fight, is mine with Canelo, or a big show, maybe sometimes for people a funny show like a circus show. Everybody knows Conor's not a boxer.
"If you want to watch a show, please watch. If you want to watch a true boxing fight, watch my fight. Conor with Floyd is not a boxing fight... Money fight, OK. Show fight, OK."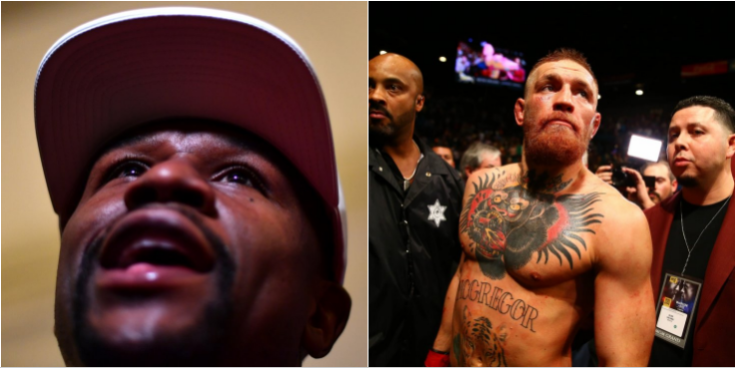 Asked how important it was for boxing as a whole that his meeting with Golovkin was not overshadowed by Mayweather-McGregor, Canelo said: "This is the fight that the fans wanted, this is the fight that the fans demanded. They demanded the fight. To question whether they are going to see it or not... there shouldn't be a question. This is the fight that was demanded and we are happy to give it to them.
"There's two fighters, at their best, at their peak, at a very high level. They are going to be fighting each other and giving their best, so the fans are going to be the ones who enjoy this fight."
Canelo, whose only professional defeat to date came at the hands of Mayweather in September 2013, did not want to comment when asked if his former opponent's meeting with McGregor was simply all about money.
Speaking ahead of his dominant points victory over compatriot Julio Cesar Chavez Jr on Cinco de Mayo weekend, the Mexican said that Mayweather-McGregor, then yet to be set in stone, would be a "businessman fight" and a "joke for boxing" if it came to pass.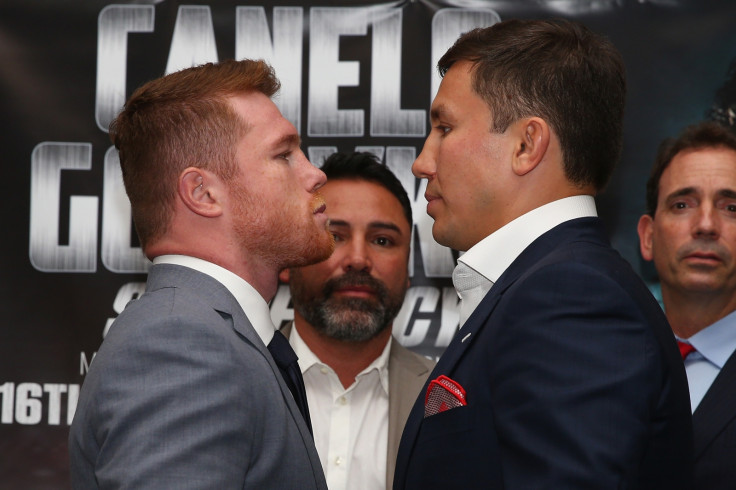 Promoter Oscar De La Hoya went one stage further, releasing an impassioned social media post imploring fans to help protect a sport that he feels may never recover from the "circus known as Floyd Mayweather vs Conor McGregor".
That led to a very public feud with UFC president White, who labelled such an open letter as "one of the weirdest things I've ever seen" and claimed that it betrayed a lack of confidence in the Canelo vs Golovkin promotion.