George Clooney's Ex-Girlfriend Stacy Keibler Welcomes First Child: Names Baby Girl Ava Grace Pobre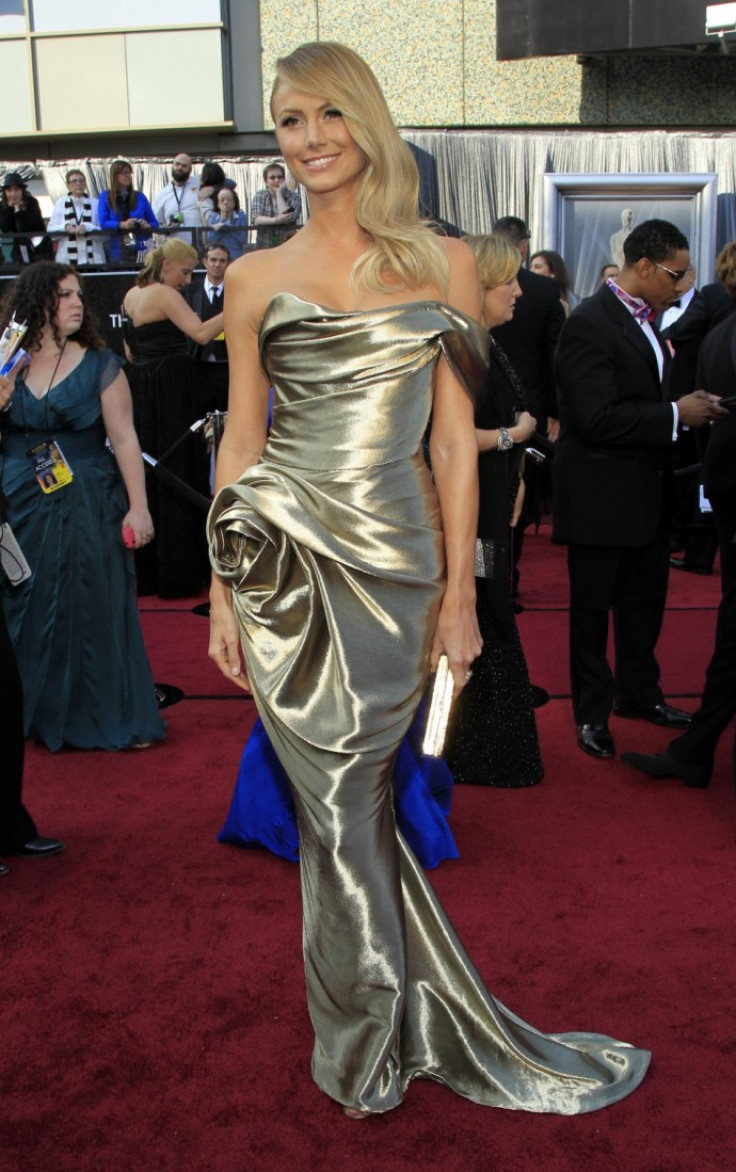 Hollywood heartthrob George Clooney's former girlfriend Stacy Keibler has given birth to her first child.
The 34-year-old former professional wrestler and tech entrepreneur and her husband Jared Pobre welcomed their daughter, Ava Grace Pobre, on Wednesday.
"Jared and I have been blessed with the new love of our lives. Ava Grace Pobre was born at home on Wednesday, August 20th. We've never experienced a level of joy and happiness like this before! Thank you so much for all of the special wishes and positive energy," she wrote on her official website.
In March, Keibler and Pobre shocked everyone when they revealed that the two tied the knot, after dating for seven months.
"We're really eager to start a family," Keibler told People at that time. "Both Jared and I didn't think that we were ever going to get married or have kids... When you meet the right person, everything changes."
By the month end, the couple confirmed Keibler was pregnant.
"More blessings!! We're an elated family-to-be!" the couple told People.
The 39-year-old CEO of Future Ads, added: "I'm extremely excited about starting a family and building a future with Stacy."
© Copyright IBTimes 2023. All rights reserved.