German police hunt car with foreign number plate after Borussia Dortmund blasts
The team was en route to a Champions League quarter-final when three explosives rocked the bus.
German police are reportedly hunting down a car that is believed to be connected to an attack on a Borussia Dortmund team bus.
In a press conference shortly after the attack on Tuesday (11 April), police were unable to confirm further details on the vehicle except to say that it had a foreign number plate.
A spokesman for the prosecutor's office also said a note claiming responsibility was found near the blast, but details of its contents or authenticity were not divulged.
The attack took place as the football team was en route to its Champions league quarter-final against Monaco.
Three explosions struck the bus but no-one was seriously hurt. However, Spanish international Marc Bartra did suffer hand injuries after shrapnel from the explosion became lodged in his arm. His wrist has since been operated on.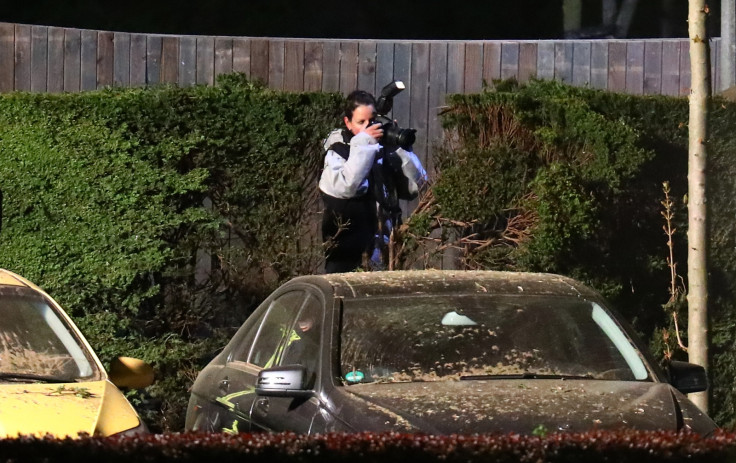 In an update through Dortmund's Twitter account, the team confirmed Barta had surgery to repair a fracture as well as remove the shrapnel.
They also confirmed the game has been rescheduled for Wednesday (12 April) at 5.45pm BST amid heightened security due to a high risk of terror attacks.
In spite of that, German police have said they are not concluding that the blasts were a consequence of terror attacks and are keeping all options open.
Images of the attack show that the blasts left several holes punched into the side of the bus.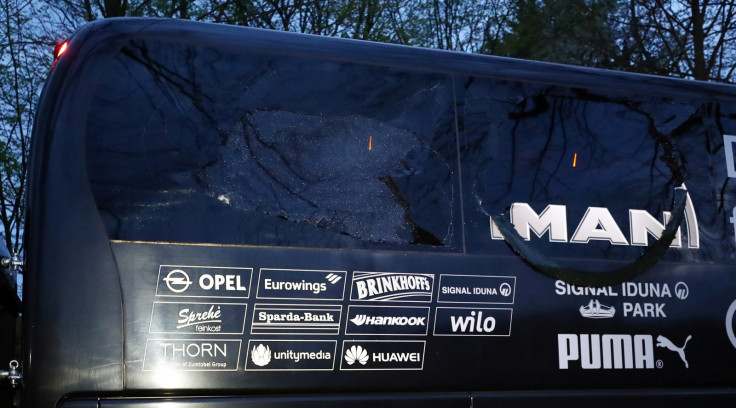 Dortmund's president, Reinhard Rauball, said it was a difficult situation for his players to deal with, but added that it will not affect the team's mentality.
"Of course this is an extremely difficult situation for the players," he said, according to the Guardian. "But they are professionals, and I am convinced that they will put it aside and perform. It would be a bad thing for those who did this to succeed in influencing the team in some way."
Monaco released a statement, which said: "Faced with this difficult situation, AS Monaco wishes to express its full support for the whole Borussia Dortmund team and club."
© Copyright IBTimes 2023. All rights reserved.