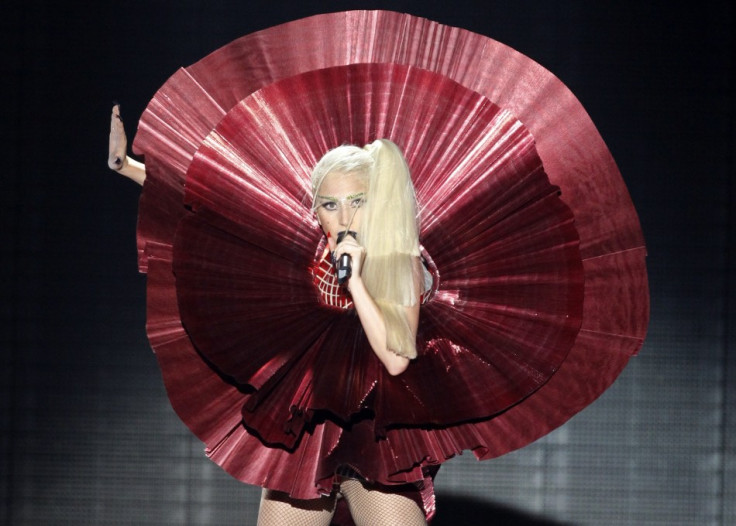 Lady Gaga took centre stage at the MTV Europe Music Awards last night in more ways than one by scooping four awards.
It was very much all about the Bad Romance star at Belfast's Odyssey Arena as she trampled over stars including Adele, Beyoncé and Justin Beiber to pick up awards in four out of the six categories she was nominated.
Gaga saw off rival Adele to win the Best Video award and fellow singers, Beyoncé and Katy Perry also missed out as she was handed the Best Female prize.
Backed by her 15 million Twitter fans, she crushed teen singing sensation Bieber to win the Biggest Fans award, a new award that celebrates stars with the most dedicated fanbase.
Gaga also received the Best Song award for Born This Way after pipping Perry and Adele to the post.
Known for her wacky style, Gaga had much to live up to last night after she wore a meat dress to the Video Music Awards last year.
The 25-year-old star, made sure all eyes were on her as she performed a rendition of her Marry the Night by landing on a moon dressed as a satellite dish.
Meanwhile, 17-year-old Bieber appeared upbeat despite recent love-child rumours, after beating Gaga to claim the Best Pop Act award and then also seeing off competition from David Guetta, Kanye West and Bruno Mars to receive Best Male.
The awards included an opening performance from Coldplay as well as performances from Jessie J and The Red Hot Chili Peppers. The show's host and Justin Beiber's girlfriend Selena Gomez also proved she could multitask when she hit the stage donning a sparkling purple leotard to perform her single The Lights.
Who were you rooting for last night? Do you think the best person won?