Google Chrome Material Design makeover: A sneak peek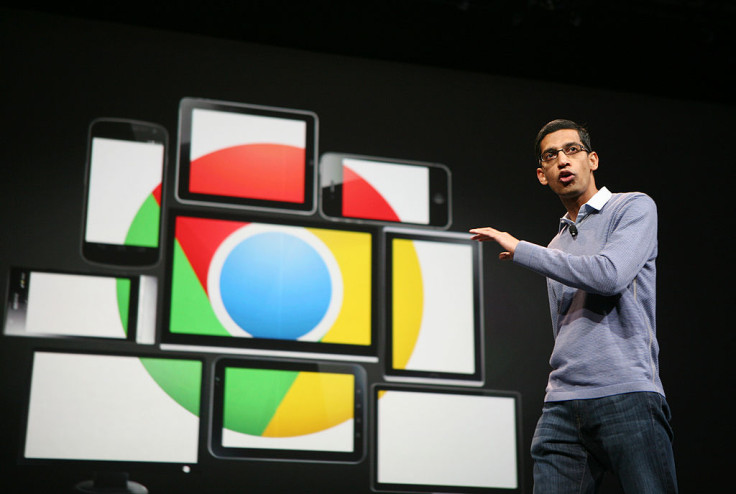 In June 2014, Google announced a new design language – Material Design. Since then, Google has been giving all its products a design makeover. Google Chrome is all set to join the bandwagon.
According to the grapevine (Chromium dev boards), Chrome's upcoming version 50 would have the new Material Design look. Material Design principles are based on the simplicity and minimalism of flat design. Chrome with material design now looks visually less complex, with a healthy serving of margin and whitespace and its fabled card-based design.
Google offers the following introduction to Material Design: "Design is the art of considered creation. Our goal is to satisfy the diverse spectrum of human needs. As those needs evolve, so too must our designs, practices, and philosophies. We challenged ourselves to create a visual language for our users that synthesises the classic principles of good design with the innovation and possibility of technology and science. This is Material Design."
The curious and impatient may preview the changes (not available on OS X though). It will require you to change some of the flags in the chrome settings, so please exercise some caution.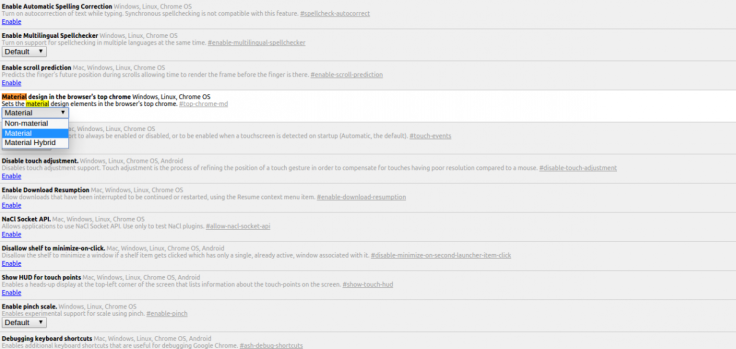 Chrome flag to enable Material Design in the browser
Google.com
Address and bookmark bar
Go to chrome://flags and look for 'Enable Material Design in the browser's top chrome'. Change the drop-down to Material and relaunch your browser.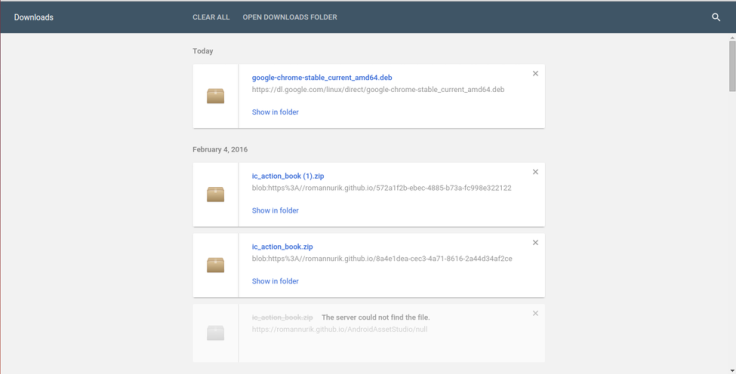 Chrome Material Design downloads
Google.com
Downloads
Go to chrome://flags and look for 'Enable Material Design downloads'. Change the drop-down to Enabled and relaunch your browser.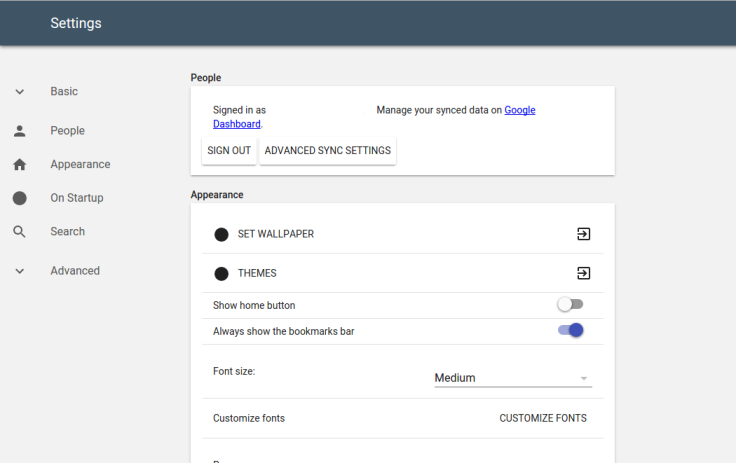 How to get Material Design on Chrome
Google.com
Settings
Go to chrome://md-settings.
Other changes
You may further want to check out other Material Design options in chrome://flags such as 'Material UI for PDF', 'Material Design policy page' etc.
Not-so-significant changes include the tabs' corners which have been squared off as opposed to being slightly rounded. The hamburger menu has been replaced with the ubiquitous three-dots menu in the top-right corner of the browser.
Other things to be redesigned soon are the extensions page, the black-themed incognito page and the new Chrome OS media player. It should not be long before we see these rolled out.
© Copyright IBTimes 2023. All rights reserved.